Living in NYC is an unbeatable experience. A thriving metropolis of hustle, bustle, and opportunity, you could spend a lifetime in the big apple and never run out of new things to do, places to go, or people to meet. But where do young professionals live in NYC to get the best blend of value, convenience, and amenities?
Working out where to live in NYC in your 20s can be a bit of a minefield. But fear not! As one of the best movers in New York, we've learned a thing or two over the years about the best neighborhoods in NYC for young adults. So we've put together this expert guide to help you find your dream home in the city that never sleeps.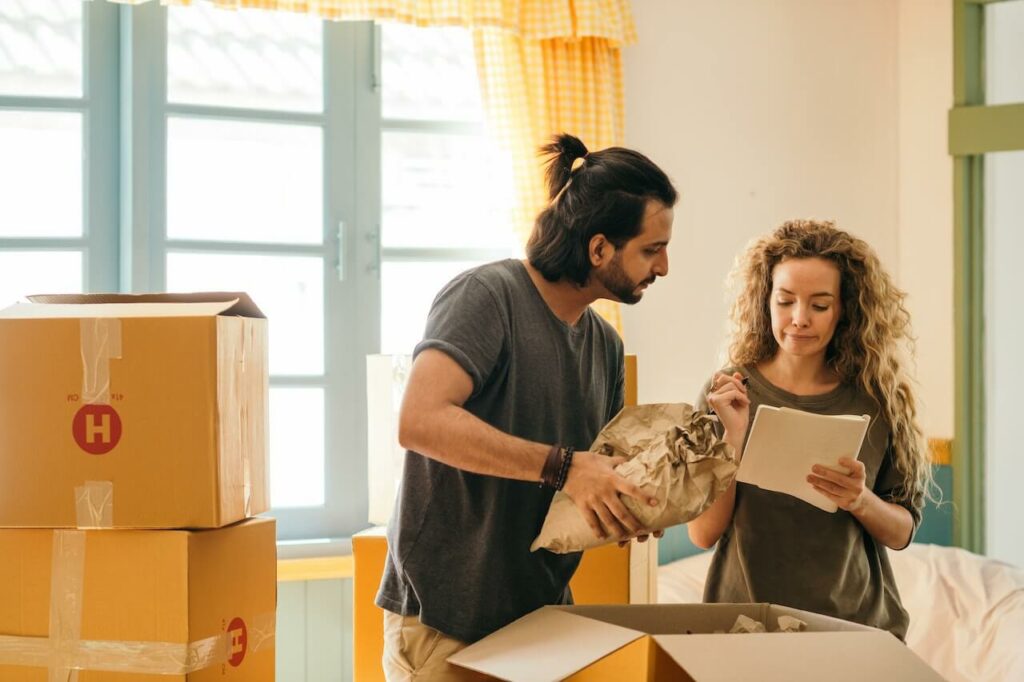 8 of the Best Neighborhoods in NYC to Live in Your 20s
While a penthouse along South Central Park might be the long-term dream, it's probably not in your budget yet. As a young professional, you'll want to strike a balance between affordability, location, safety, environment, transportation, and facilities. Here is a short list of the best NYC neighborhoods for young professionals.
1. Murray Hill, Manhattan
Murray Hill features on most lists of "where to live in NYC in your 20s" because it's a bit of a rite of passage. If you speak to your friendship groups, you'll find it's where many young people find their first Manhattan apartment. 2022 prices for a 1-bedroom apartment are around 5% down on last year at a median of $4,000. With easy transportation and lots of apartments with door attendants, the crime rate in Murray Hill decreased by 42.7% from 2001 to 2019 and remains below the city average.
2. Financial District, Manhattan
The financial district, also known as FiDi, is one of the best places to live in NYC in your 20s due to its dense urban feel and corporate vibe. Apartment buildings are typically newer, and there's a slew of great restaurants, bars, and parks within easy reach on Fulton Street, South Street Seaport, and Stone Street. Just a short walk from the trendy areas of Tribeca and Chinatown, FiDi is generally considered a safe neighborhood. The average monthly rental price for a 1-bedroom apartment is $4,015.
3. Chelsea, Manhattan
Although widely considered one of the best Manhattan neighborhoods for young professionals, Chelsea is also the most expensive for a 1-bedroom rental, so expect to pay around $4,500 upwards per month. However, if the price tag isn't a deal-breaker, you'll be rewarded with a quaint neighborhood feel and a liberal vibe. Art galleries blend with hipster cafes and bars, and local attractions include Chelsea Market and High Line public park. Known for being both safe (Chelsea is a particularly LGBTQ-friendly spot) and easy to navigate, the violent crime and incarceration rate per capita is under the city average.
4. East Village, Manhattan
Renowned for its laid-back yet hip-and-happening vibe, every afternoon in East Village can be a Sunday afternoon and every night a Friday night. Inhabited primarily by students and post-grads, it's not the prettiest of districts and probably not the best place to live in NYC in your 30s. However, 20-somethings will feel at ease among the many bars, speakeasies, and foodie joints. The average price for a 1-bedroom apartment is $3,300, and the property crime rate is below the city average.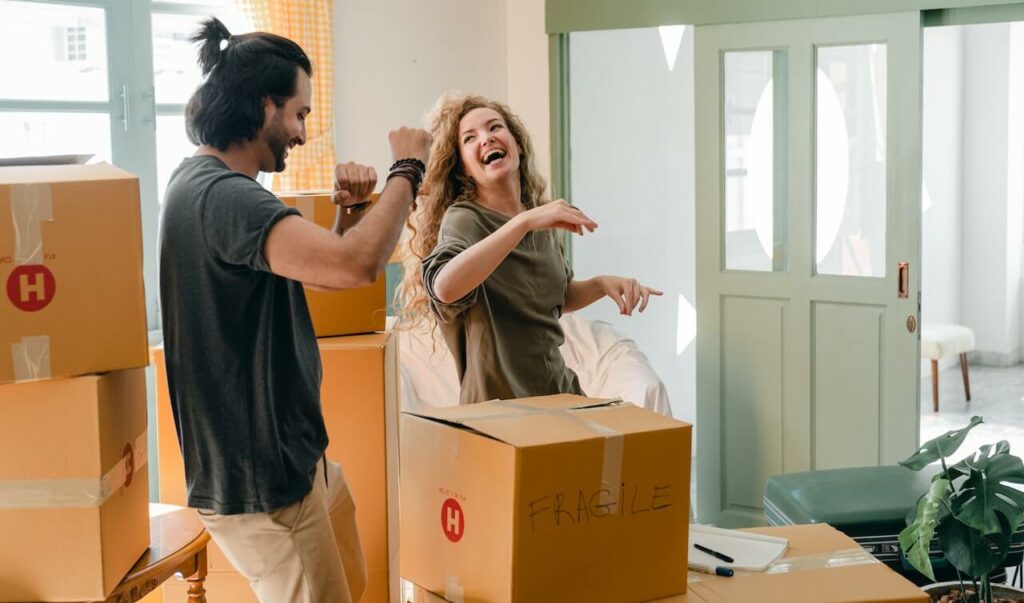 5. Astoria, Queens
Of course, your research on where to live in NYC in your 20s doesn't have to stop at Manhattan. We know Queens sometimes gets a bad rap, but there's no denying its cosmopolitan culture and affordable rent make it one of the best NYC neighborhoods for singles. With a bohemian vibe, plenty of bars and beer gardens, and a fantastic city skyline view from Astoria Park, the district represents excellent value with all the drawcards of a desirable lifestyle. The streets are generally safe and friendly, with a below-average violent crime rate and a low property crime rate. The average rent for a 1-bedroom apartment is currently just $2,495. However, the rental market is competitive, and 2022 prices are already 19% up on last year.
6. Long Island City, Queens
Happy to settle in Queens but not sure Astoria is the right choice for you? Maybe you're looking for where to live in NYC in your 30s as your 20s draw to a close, and searching for something more luxurious and a little closer to the city. In that case, this might be the perfect transition. LIC has everything from easy-going pubs to rooftop cocktails and nightclubs. Plus, apartment buildings are generally higher-spec with more amenities. Young professionals here tend to have deeper pockets, and a 1-bedroom apartment costs between $3000 – $3500 per month. Both violent crime and property crimes are below the city average.
7. Dumbo, Brooklyn
A relatively new arrival on our list of where to live in NYC in your 20s, Dumbo (an acronym for Down Under the Manhattan Bridge Overpass) is a previously industrial area. However, the cobblestoned waterfront has been considerably revamped in recent years. It is now home to a range of funky converted lofts, luxurious condos, office buildings, tech companies, and trendy co-working spaces. Brimming with affluent young creatives, you'll struggle to find a 1-bedroom apartment for less than $4,600. While statistically the crime rate is average, locals insist the only unsafe thing about it is the possibility of being pushed over by tourists clamoring to take their iconic Insta shot with Manhattan in the background!
8. Bushwick, Brooklyn
Apartments in Bushwick come with all the perks of Brooklyn living without the hefty price tag. Epitomized by street art, bars, restaurants, beer gardens, and a thriving underground music scene, Bushwick is undoubtedly one of the best neighborhoods in NYC for young adults. While crime is higher here than in other districts, affordable rent is often an offsetting factor. It's possible to snap up a 1-bedroom apartment for around $2,430.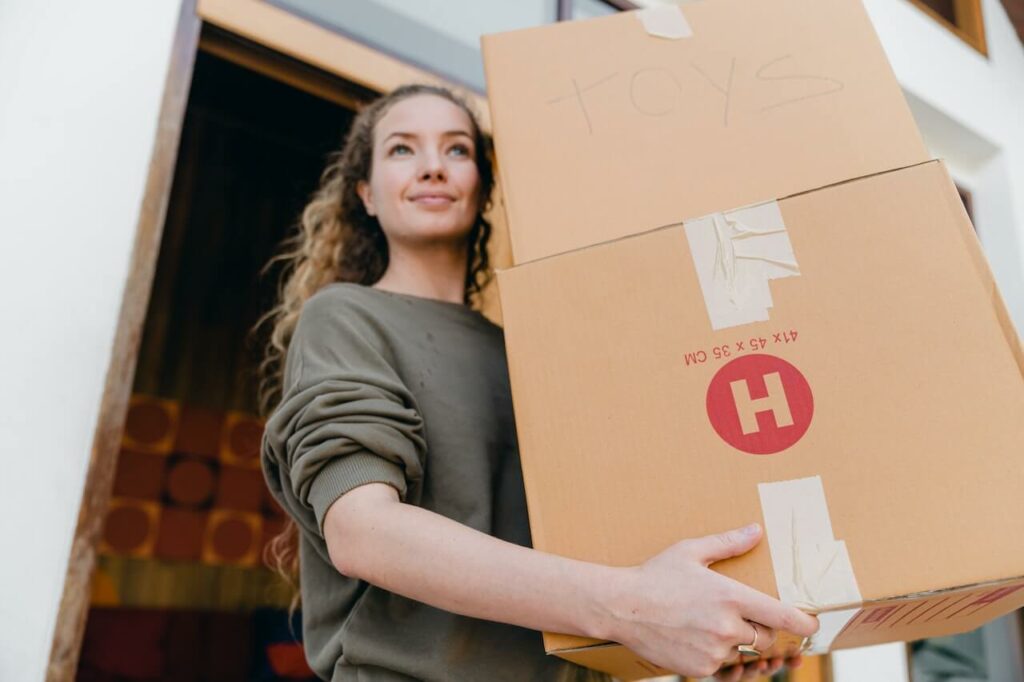 Let Lou Move You Throughout NYC
We hope we've given you some great inspiration and ideas for where to live in NYC in your 20s! Whenever and wherever you find your dream apartment, our team of expert movers is ready and waiting to help you get there! With locations across the city, we pride ourselves on being reliable, fast, and friendly. Plus, we're the only mover in NYC with a 5star average and over 450 Yelp reviews.
Check out our customer reviews today and get a quote in just a few minutes. At Lou Moves You, we guarantee to make your moving experience as painless as possible.