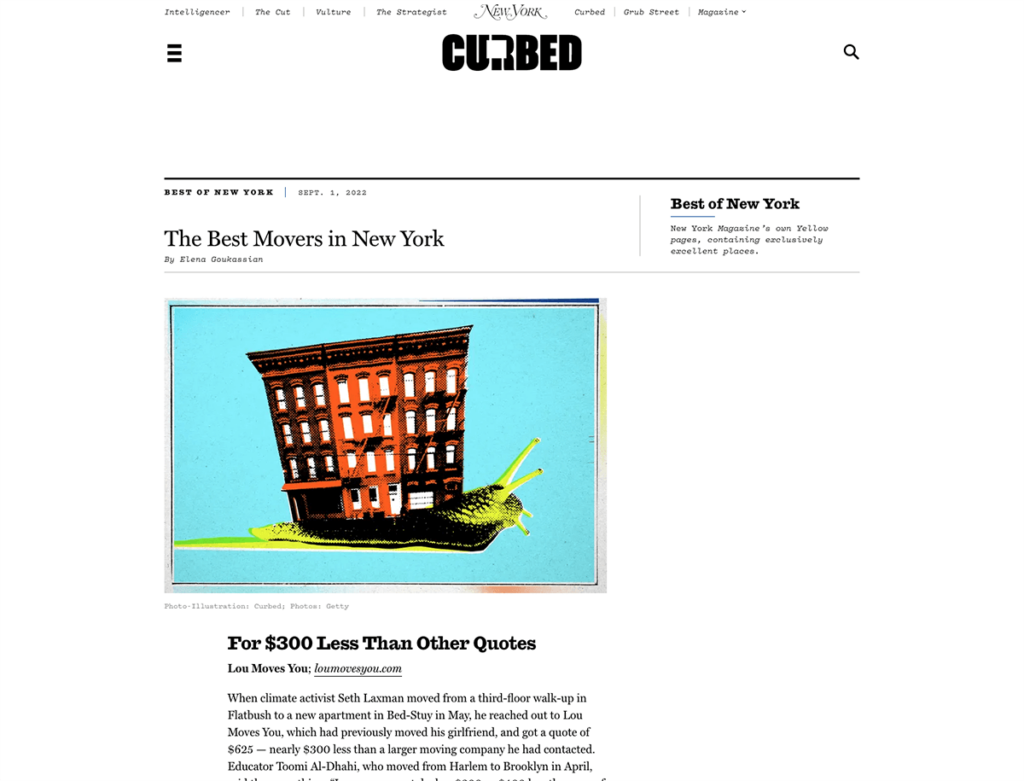 Pretty cool huh?
We were mentioned (First I might add) in New York Magazine Best Of New York issue
They basically said we were the greatest movers of all time and people can't believe how cheap we are compared to other moving companies…..Ok maybe it didn't say that but kinda?
Should we raise our prices?
IDFK
Big props to our staff, all our movers (past, present and future) would really like to dedicate this to Hard Rick for being such an inspiration to Sweet Lou Moves You
Thanks everybody
Sweet Lou