Ready to move and need someone to get it done?
Lou and the team know how challenging it can be to find Bushwick movers you can trust. New York City is notoriously difficult to move, even when shifting from one borough to another. Hauling everything from one apartment block to another shouldn't be difficult, which is why you need a professional mover to move your stuff safely and securely.
As a fixture of the Bushwick community for a decade, Lou knows what it takes to make your move as simple as possible. Turn to the best Bushwick NY moving companies, and let's get everything done for you.
Why You Need Movers in NYC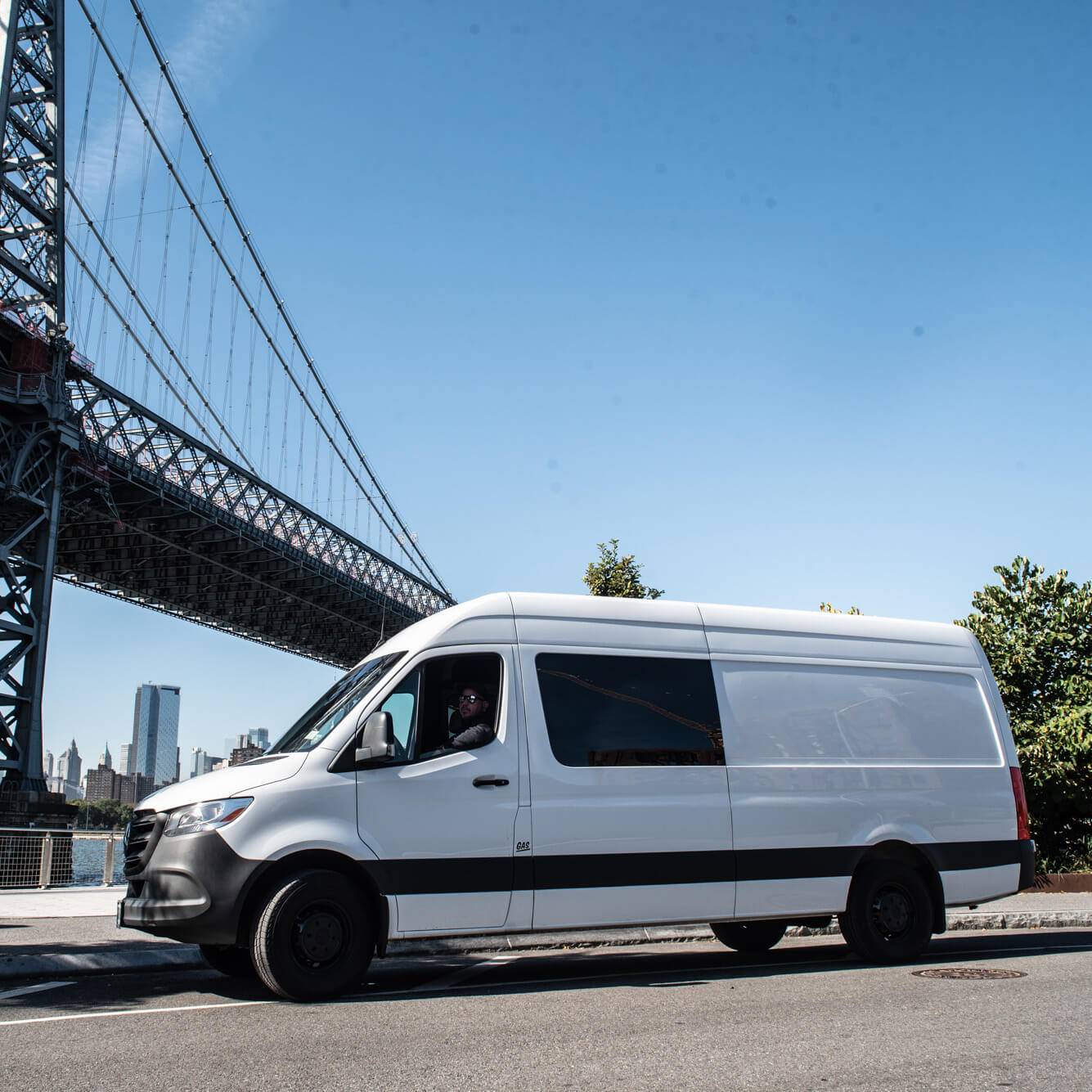 Look, we know that nobody wants to burn a few hundred dollars on moving from one apartment to another. Why not just invest in some beer and pizza and get your buddies together to handle everything for you?
Truthfully, it's an option, but moving around New York City comes with unique challenges you won't find anywhere else in the country. You've got bridges, tolls, narrow streets, and the narrow corridors of the city's historic apartment blocks.
Are your buddies ready to move a cabinet from an eighth-floor apartment to the moving truck downstairs without scratches and scuffs? This is the value of movers Bushwick NY.
Hiring a moving company in Bushwick, NY, is all about getting the job done. It's about making sure you don't need to worry about the time and effort required to move your belongings with peace of mind.
Nobody wants to add to the stress and hassle of relocating. Make your next move simple with the Bushwick moving company that's got the experience and expertise to make moving a breeze.
Check out Lou and the team for the ultimate movers in Bushwick, NY, now.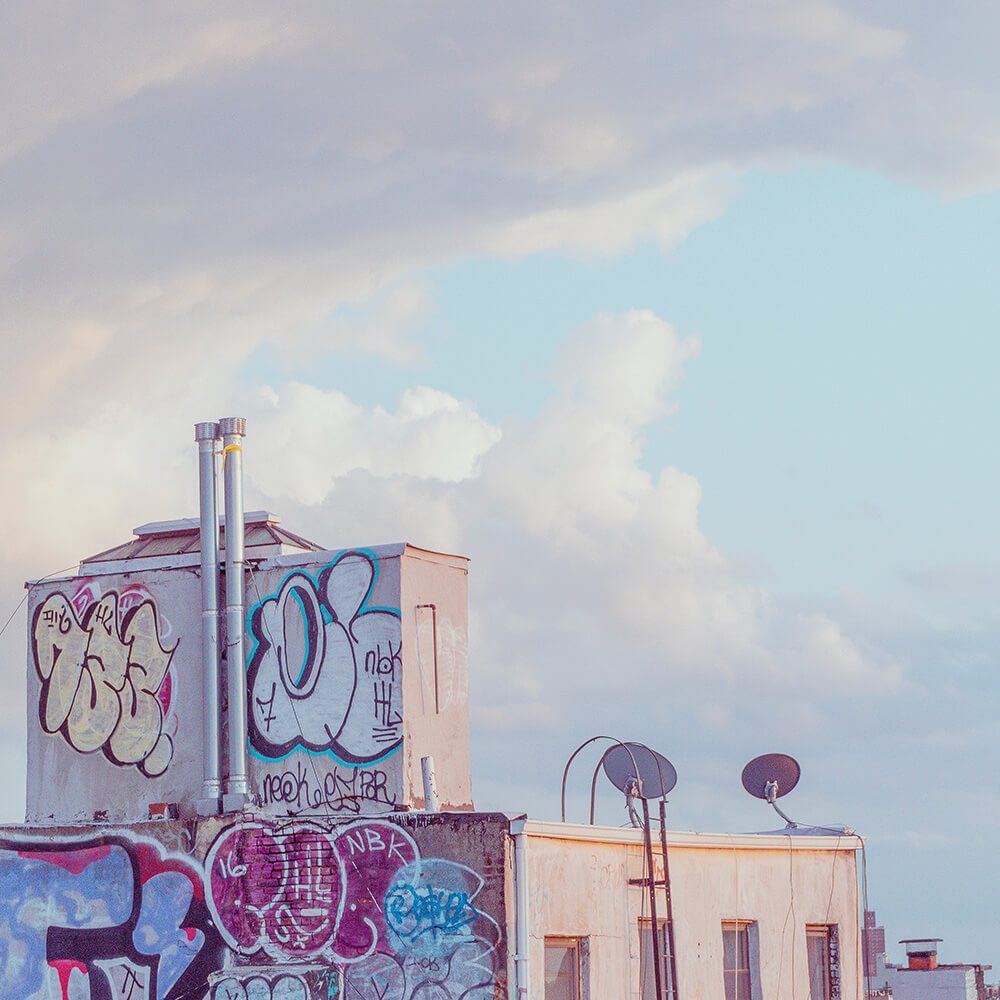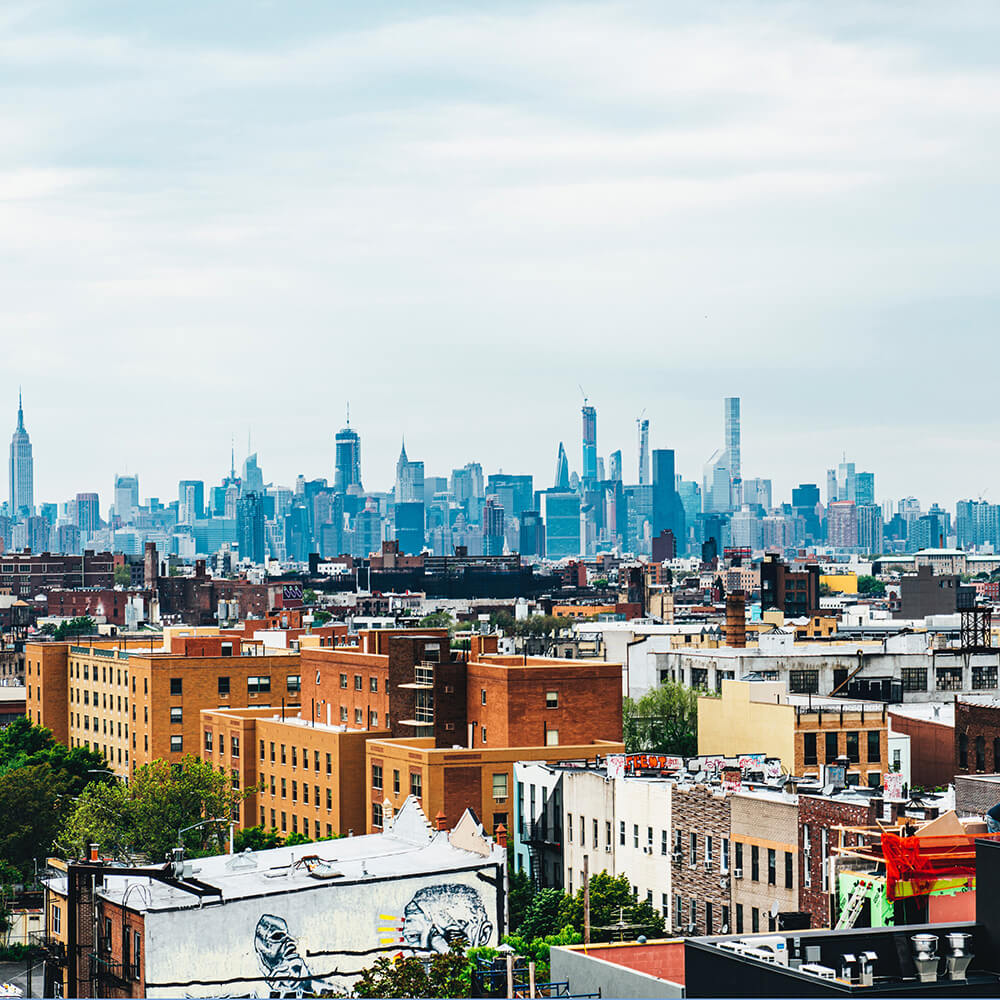 New York's strength comes not just from its economic and cultural power but its cultural capital. No neighborhood embodies the artsy vibe more than Bushwick.
If you want to make the local hip cafes your regular place for a cappuccino, Bushwick is the only neighborhood for you. This is New York's street art and artisanal eatery paradise. It's the hipster neighborhood for the sleek and sophisticated.
What's more, it couldn't be safer. The attractive lifestyle of Bushwick is drawing thousands of people from across the nation to make a home here. Be part of a colorful, characterful community in the heart of New York.
Whoever you are and whatever your acronym, Bushwick is ready to welcome you. If you're ready to transition to one of the hippest neighborhoods in New York City, relocating to Bushwick is the answer.
If you're looking for the roughneck heart of New York, where self-expression is the mantra, let Lou move you there.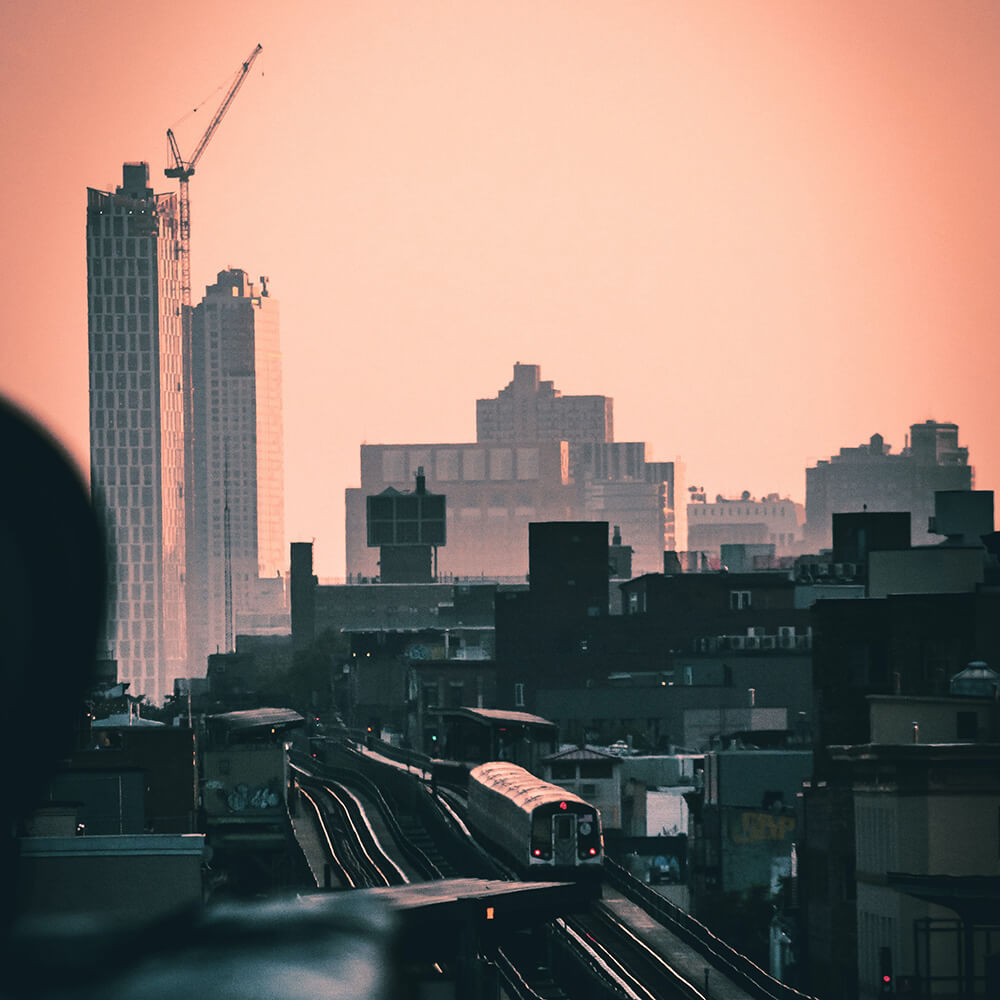 Why Lou has the Best Team of Bushwick Movers For Your Needs
You'll find movers in Bushwick, NY, everywhere. But a man with a truck isn't good enough for you. So, where can you find a moving company you can trust?
Lou and the team take pride in being one of the few movers in Bushwick with a reputation for quality. We're part of the fabric of the Bushwick community and have helped thousands of people make their move.
We're a professional, family-run organization that's been helping people move around New York City for more than ten years. Whether you're single and ready to make your fortune or a family looking for a fresh start, this is the moving company in Bushwick, NY, that you can trust.
If you want a moving company that is more than just a truck and a lunk, Lou and the team are there for you.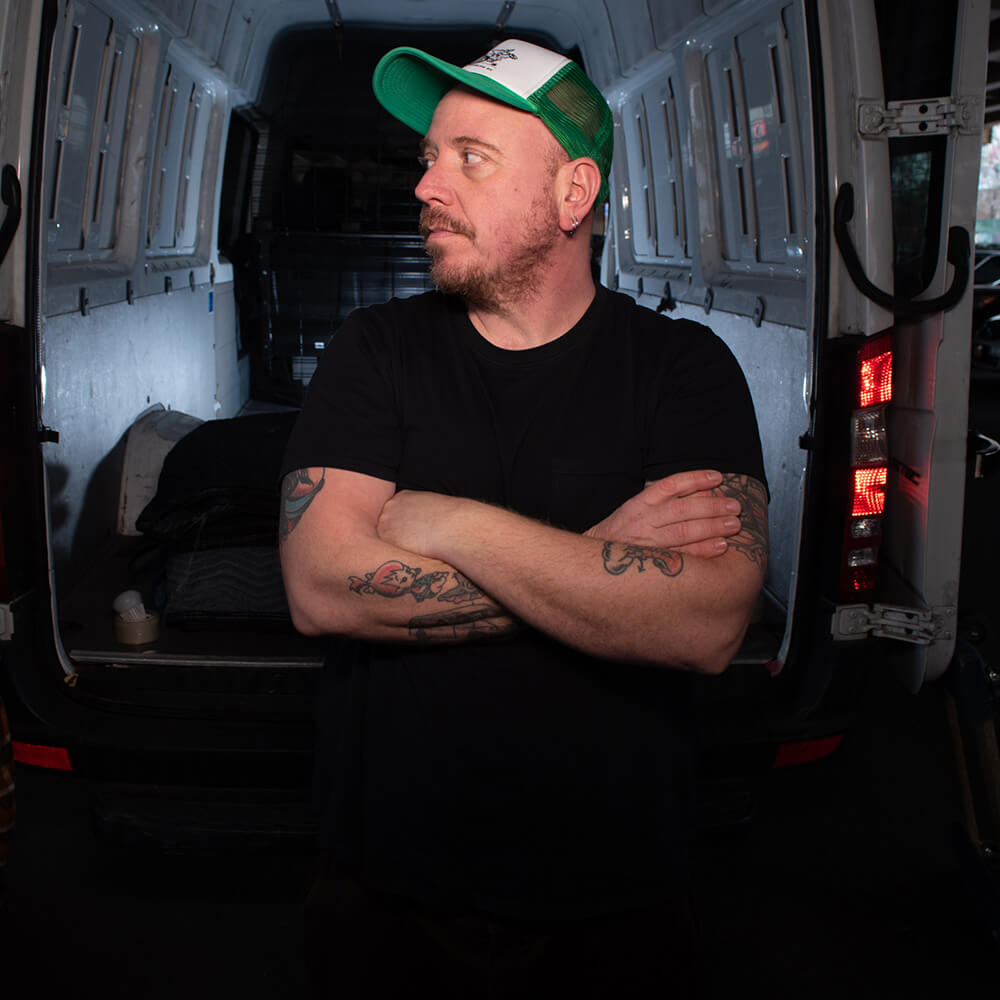 What Our Movers in Bushwick, NY, Can Do
Moving companies in Bushwick, NY, need to understand that a successful move is about so much more than tossing items into the back of the truck. Everyone has different needs, and you deserve exactly what you expect.
Whether you're looking to move some antique furniture or a small selection of boxes, we've got you covered.
Here's a sampling of the primary services we provide in Bushwick:
We go further than most Bushwick, NY, moving companies. Get in touch for a professional move that gives you the attention, care, and excellence you deserve.
Why Hire Us For Bushwick Moving?
What makes us stand out from other moving companies in Bushwick, NY?
One look at our services and you might be thinking that you can find the same services anywhere else. It's true, but there's something that makes us stand out from the crowd.
Hire Lou, and you're working with the family-run company that understands New York City. You're not a number. You're a name and part of the family. We'll treat your belongings as we treat our belongings.
If you're searching for unparalleled care in your move, we're the Bushwick movers for you.
Three-Person Crews for Every Move
Every move comes with a three-person crew, guaranteed. Three men on the team mean that everything runs smoothly, whatever happens. You'll always get the manpower you need for an efficient move, no matter who you are.
If you've got an extra-large move, we'll even send some extra pairs of hands, just in case. Quality is at the heart of everything we do with Lou and the guys.
Whatever our price is, the price you will actually pay. You'll never spot any admin charges or other hidden fees when you receive the final bill.
It couldn't be simpler to schedule your slot and know precisely what you can expect to pay. Book your slot, get your price confirmation, and that's what you can expect to pay.
So many Bushwick apartment buildings require a Certificate of Insurance (C.O.I) to get started. Your management company may need one to free them of any liability if something goes wrong.
Get the peace of mind you need for a C.O.I. It costs just $60 and covers all the x's.
Moving companies in Bushwick, NY, are notorious for nickel-and-diming their customers by adding blankets, tape, and carts. Once again, the price you see is the price you get. Just make sure you're waiting for us, and we'll handle the rest.
Lou and the team believe in the all-inclusive approach to moving supplies.
Flashy marketing campaigns and fancy uniforms aren't in our DNA. Lou and the team believe experience and expertise are the keys to a successful move.
As New Yorkers born and bred, this is the moving company that understands the importance of substance over everything else.
Be part of the Lou movers family and join a set that's only interested in a hassle-free relocation.
Proof that We're the Best Moving Company in Bushwick, NY!
Don't know if we're the right moving company for you?
Smart New Yorkers know that talk is cheap. There's no point in us trying to convince you that we're the best. Back up all our claims with more than 450 positive reviews on Yelp. These are ordinary, hard-working people who have learned how easy moving can be.
We've got the prestigious five-star rating you're not going to find from the competition. Find out what our previous customers think about us and visit our Yelp page now for the lowdown on Lou and the team.
Every move with Lou is planned out like a military operation. Moving is stressful enough without worrying about the little details.
Let's answer some of the most common questions about Bushwick movers. If you've got some extra detailed queries, visit our dedicated FAQ page now.
So if you need movers in NYC,
call Lou and let's get movin'.