Getting ready to move into your next place? Got a lot of stuff built up over the years that needs to go into a storage facility?
If you're moving furniture in NYC, like a small sofa or a few boxes, you might not need a giant team with a huge truck taking up half the street. We're the small movers in NYC that can help you with those little moves.
Lou and the team are here to make it happen without the fuss or hassle.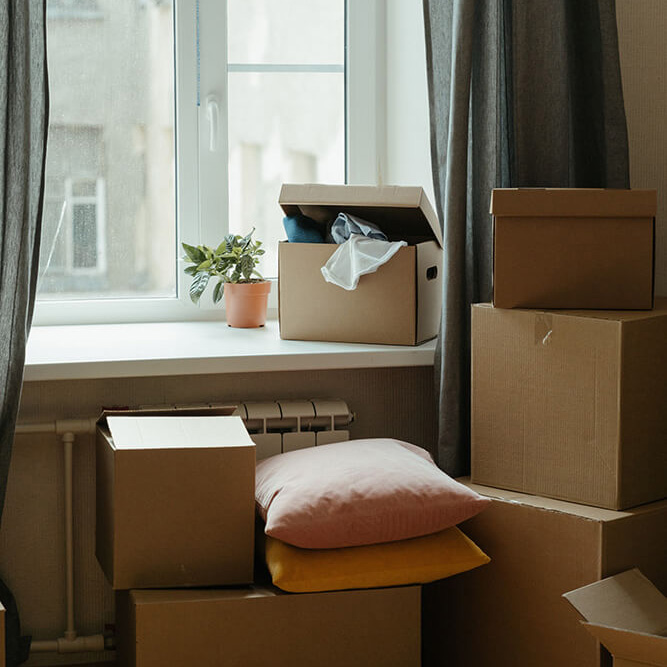 We're not a big corporation. We're a family-run business helping New Yorkers move for more than a decade. If you need to shift a single item, or a box or two, you don't need a big truck.
With so many New Yorkers living in small apartments and relying on the subway to get to work, you may not have the personal transport to make your move.
We recognized that when we started our business. Rather than renting a truck and relying on a few friends, Lou and the team are the small moving company in NYC that can get your small move done, professionally and affordably.
So, what can our team of small movers in NYC help you out with?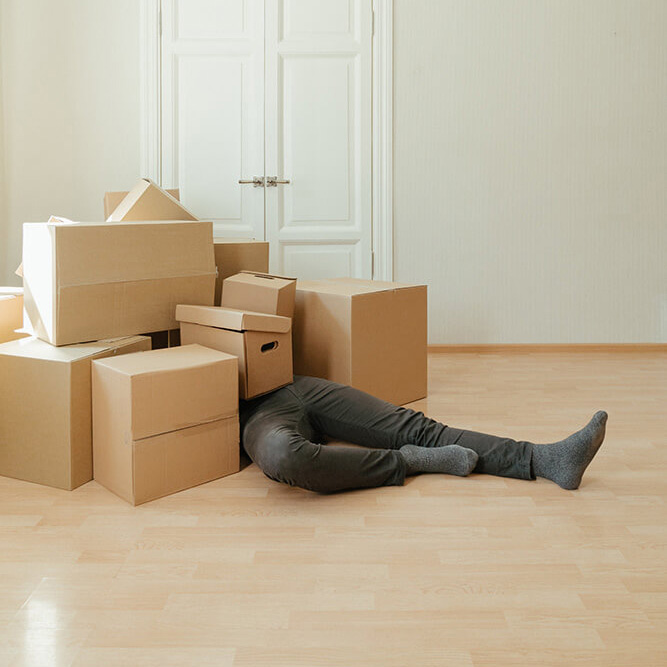 Look, most big moving companies would laugh if you asked them to move one piece of furniture in NYC or at least charge you an arm and a leg for the privilege.
Lou and the team are ready to move your belongings without you needing to break the bank. Even if your move only takes us an hour or two, you get access to the same cost-effective flat rates as anybody else.
If you're ready to hire furniture movers in NYC and you want to go local, get in touch with Lou.
Let Us Help You with Your Single Item or Small Move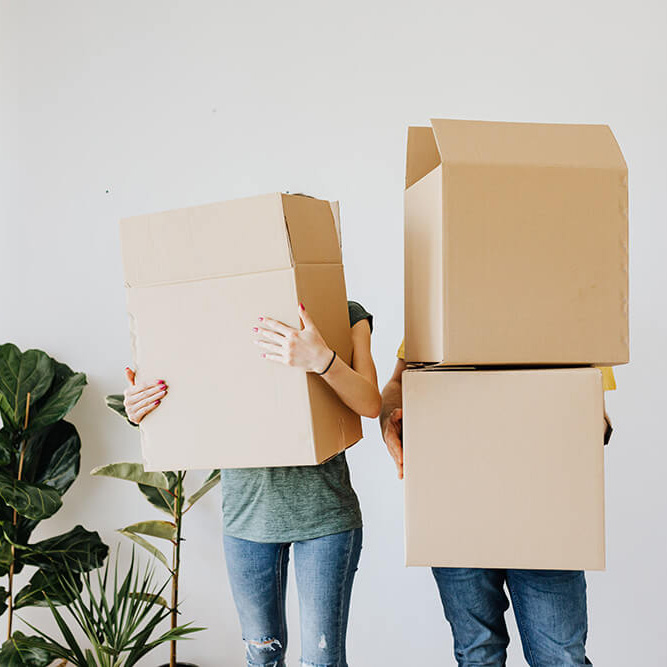 Moving around New York City is tough. Whether you're moving just a few blocks away or to the other side of the city, so many obstacles make moving in NYC like nothing else.
We're a team of locals, New York-born and bred. We understand how our communities work, and that means we know what you expect from single item movers in NYC.
Marketing slogans often say, "No job is too big or too small," which seems cliché. But this tagline is true to who we are and what we provide to our customers.
Just tell us what you need us to move, and we'll do it. There are no standard jobs in our profession. We prepare the team and the transport in advance for every assignment, so we're always prepared.
So, what can our short-distance movers in NYC do for you?
We're super chill under pressure because we've been doing this for over ten years. Our vans are designed to be stout and compact to navigate the difficulties of on-street parking in New York City.
Let's give you a hand and make your move a breeze.
Manhattan, Brooklyn, Queens – We've Got You Covered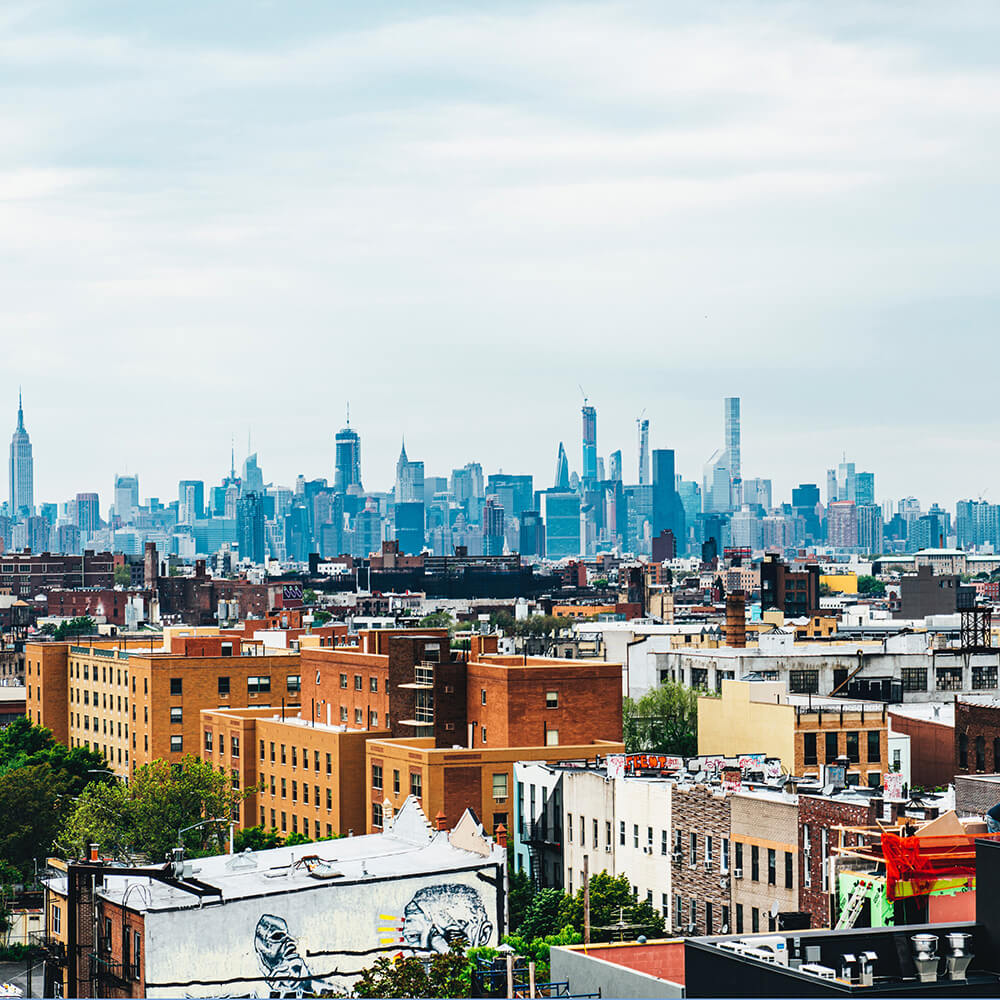 It doesn't matter where you are in the city. If we can drive there, you're covered.
Our team covers the trendiest neighborhoods, including Bushwick, Astoria, and Greenpoint. Just tell us where you are and where we need to go.
If you're only moving to a new neighborhood, you may wonder why you can't handle your move? Look, we get it. Times are tough, and everyone wants to save money, but if you haven't tried moving in recent times, we can tell you it can be a real pain in the neck.
Here's why using NYC small movers is a smart option.
New York traffic is a nightmare. Not only is there a lot of it, but simply not being able to get into the right lane can mean spending the next hour circling back around.
Getting the right route, knowing the little shortcuts, and knowing which streets to avoid at which hours are all part of the service that comes with our furniture movers in NYC.
Fumbling for change when crossing a bridge is a headache you don't need when navigating the roads.
Sit back and let Lou and the team do it for you. We always come prepared with the funds necessary to move through each toll on your route.
Deal with Old NYC Buildings
The older apartment blocks of NYC are horrendous. Your apartment block may not even have a service elevator, or it might be too small for those larger pieces of furniture. Many older blocks also don't have ramps outside, so you need to struggle up countless steps to reach the front door.
If the idea of spending your weekend dripping with sweat doesn't sound like a fun time, our small movers in Brooklyn and surrounding areas can do it for you while you kick back with a couple of cold ones.
We're proud to say that we've never failed to complete a move. Whatever the buildings, we've got the experience to negotiate tight corners and haul those heavy items up seven flights of stairs.
Stop Worrying About Parking
One of the biggest challenges of New York is finding adequate parking, even if it's just for a couple of hours. Our team knows when Alternate Side Parking rules are in effect, and we work around it. It all comes from living in this city our whole lives.
Our hauler trucks are also designed to be just the right size for your move. We're not going to send you our biggest truck when all you need is space for a few boxes. It's unnecessary and makes everybody's life difficult.
We always find it easy to slip into your street and locate a legal space we can take up while loading.
Don't fall victim to a testy parking attendant the next time you need to move.
Handle the Staff the Right Way
Building managers, door staff, and security guards are just some of the people you might come up against while hauling your belongings to the fifth floor. You don't need the stress of explaining who you are, why you're here, or figuring out whether you've got all the paperwork in order.
We always make sure we've got everything we need when heading out. Just stand aside, and we'll handle everything.
That also applies to honkers who don't like our slow, careful driving style or the crazies that walk the streets. We know just what to say to keep things moving.
You've probably heard so many horror stories from moving companies in NYC. We get it. Anyone can set up a company, build a website, and then take a van around the city claiming to be a professional mover.
It's why we're always there to answer any questions. You can even check out our reviews on Google or Yelp to put your mind at ease.
We're here to make booking your move as simple as possible. We offer three appointment times each day. While the first one is fixed at the beginning of business hours, we can adjust the other two. If you're flexible on the date and time, get in touch, and we'll see what we can do for you.
Living in New York is expensive, so we try to make moving as affordable as possible while ensuring our team is covered. Just request a quote and give us the details of your move, and we'll get back to you.
After you receive your quote, we require a $250 non-refundable deposit to finalize your move. Don't worry. It's not an extra charge and goes toward the cost of your move. All our quotes are flat fees with no hidden costs.
If you need to talk to us, we'll work with you to make your move happen without charging you more. Just make sure you give us advance notice of any changes. Don't leave it until the last minute!
Once you're ready to go, read through the email we send you. Let's get on the same page so we can make your move as smooth as possible.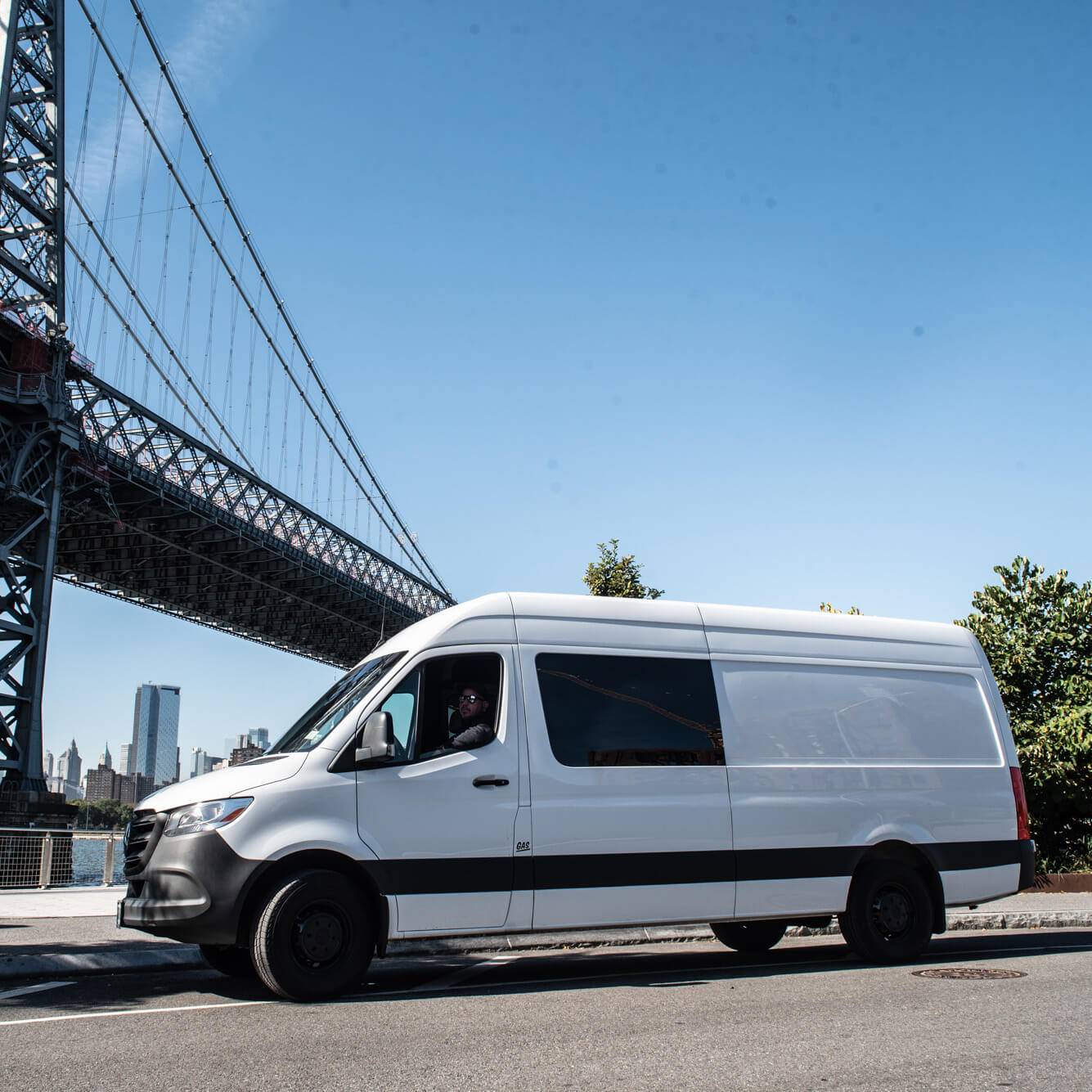 The Manpower to Keep You Moving
You'll never be drafted in to cover for lack of preparedness. We send a three-person crew for every move, no matter what. Even for those small moves, you never know when you need an extra pair of hands. It's better to be safe than sorry.
If you've got a particularly awkward item, you can also get us to send an extra person for $75. We've got all the hands you need for your small move.
Nothing is worse than getting hit with a bill you didn't expect. A lot of our customers have told us about their experiences with shady moving companies that charge "administration fees" and other such nonsense.
We're there to hook you up, meaning that we're committed to doing the job for that price when we give you a quote. All you have to do is pay the deposit, and we're locked in.
You're not under any obligations to confirm your move after we give you a quote. If you're not happy with the price and would like to shop around, you're welcome to see what others are offering. But trust us, we operate on the thinnest of margins to keep our services affordable.
Certificate of Insurance (C.O.I.) – No Problem
Apartment buildings don't want to be liable for any damage caused to the paintwork or someone falling down the stairs during a move.
More and more New York apartment buildings demand a C.O.I. before they'll let any moving company operate in their building. If you're not familiar with the process, it's not always obvious what you need to do, how much it costs, or how long it'll take.
We can do this for you for just $60. It'll satisfy every building manager who's having a bad day.
The Basic Supplies Covered
We'll give you all the blankets and tape you need with every move. Unfortunately, we're not a box supplier, so we always recommend people choose Gorilla Bins to get all the packing supplies they need.
We also can't provide you with plastic wrap for your mattresses and sofas. If you ask us nicely, we might be able to wrap your couch for you if it doesn't take up too much time.
But why don't you provide everything?
To put it simply, we're a small, local company. We don't have a huge team, and we've only got so much time to handle our moves. Plus, the likes of Amazon price packing supplies at such a low price is just not worth the time or the hassle.
It's why we give you all the information about what you might need to buy to pack certain items when you confirm your booking. Not everyone knows how to move furniture in NYC, after all. If there's anything particularly fragile or sentimental, let us know about it, and we'll make sure it sits up in the cab with us.
We're not a scary, heartless corporation. That's why we're always flexible. If you give us enough warning, we'll try to work something out so your small move goes the way it should.
That includes if you need to change your dates or times. Life happens, and we get that. If you just got invited for a job interview or need to take care of a family problem that's suddenly come up, tell us, and we'll see if we can hook you up.
Just make sure you tell us at least 72 hours before your move. If it's any later, we'll have to charge you for the move (and we don't want to do that!).
Lou and the crew use two sizes of Sprinter vans to take on moves. Unlike other small movers in NYC, you're not going to see a lumbering giant pull up outside your apartment just to move a few boxes of clothes and some old DVDs.
It's why we ask you to give us an idea of what you need moving when requesting your quote so we can prepare your move accordingly.
We're professionals, but that doesn't mean we traded our souls and personalities to achieve that. Our team is always warm, friendly, and willing to help you out whatever happens.
Everyone wants their move made as quickly as possible. Trust us. We want to make it happen as fast as possible, too. Usually, we have another move lined up when we're done with you.
We love chatting with our clients, but when it's time to work, it's time to work. Chill at the van, in the lobby, or the deli next door. It's up to you. If we need you, we'll come get you.
Moving can be hectic and nerve-wracking. Having to clean, sort through your items, and pack can feel like a hassle, especially when you have a million things on your plate. Our crew does everything to ensure your move is stress-free, so you have one less thing to worry about during the process. 
Ready to move? Our small movers in NYC are ready to get you started. Call Lou for a quote now.
So if you need movers in NYC,
call Lou and let's get movin'.