Preparing to move to one of the most family-friendly neighborhoods in New York City?
Lou and the team are ready to help you write the next chapter in your story. Relocating within New York City can be a challenge, but you can make the process a breeze with dedicated Greenpoint movers.
From navigating the Brooklyn Bridge to hauling expensive furniture from the top floor of your apartment block, there's nothing more stressful than making a move. Get a professional Greenpoint moving company that understands the intricacies of New York in Lou.
With a moving company in Greenpoint, NY, that's part of the fabric of the local community, Lou and the guys are ready to move your stuff efficiently and securely.
Entrust your move to the best movers in Greenpoint, NY, and let's get you movin'.
Why You Need Movers in NYC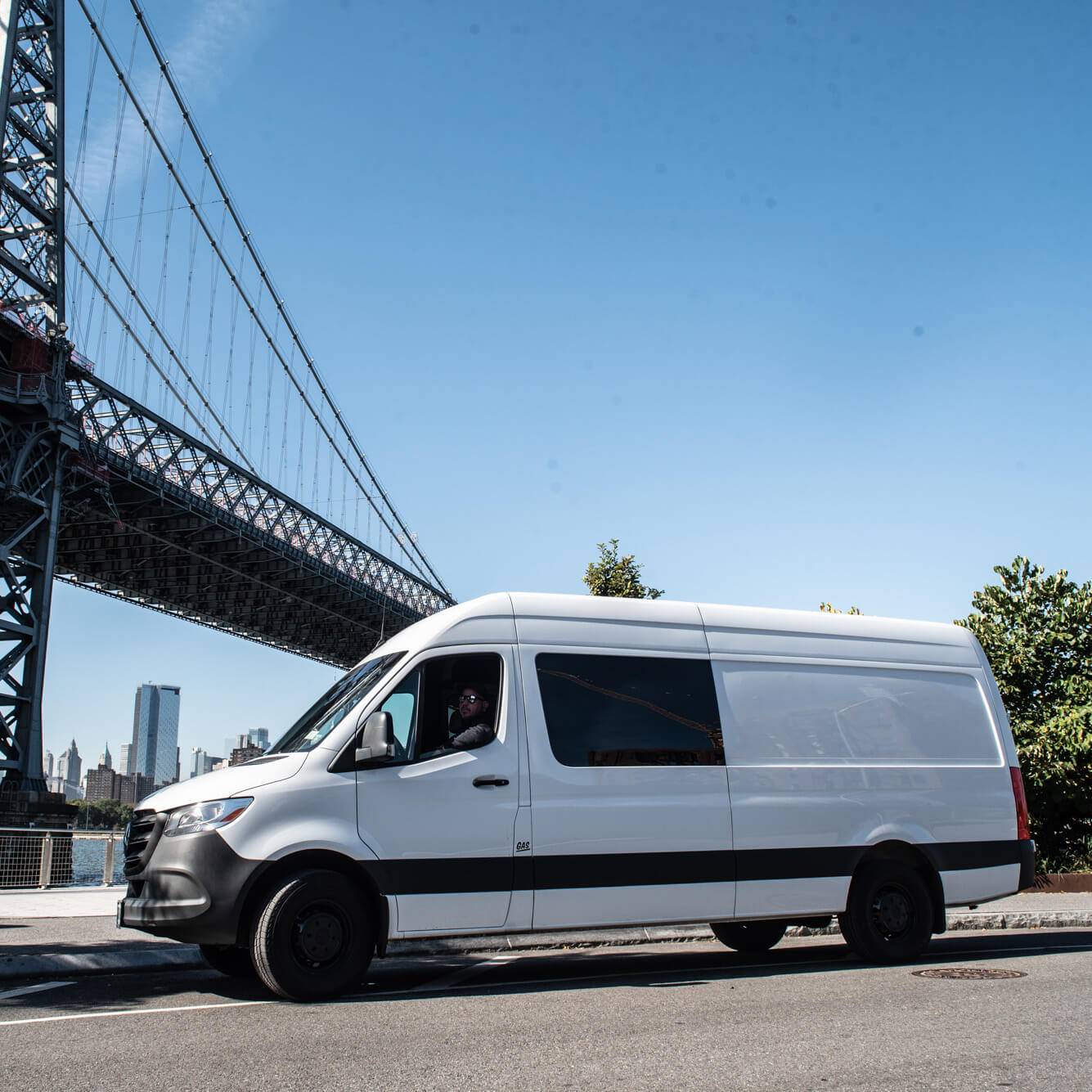 New York City is one of the world's beacons for culture, wonder, and the people. Yet finding moving companies in Greenpoint, NY, is far from simple. You need something more than a few buddies or some guy with a van.
Negotiating toll roads, bridges, and the ever-watchful management companies rampant throughout New York City apartment blocks are all challenges you'll have to face. You need experience, expertise, and the friendly faces of Lou and the team to ensure your move goes off without a hitch.
If the idea of trying to haul a cupboard from the ninth floor to a waiting moving truck fills you with dread, investing a small amount in a professional moving company in Greenpoint, NY, is the answer.
We're all about getting the job done without any problems. Lou and the team will keep your belongings safe and deal with all the obstacles that threaten to derail a move. The Lou moving family has your back.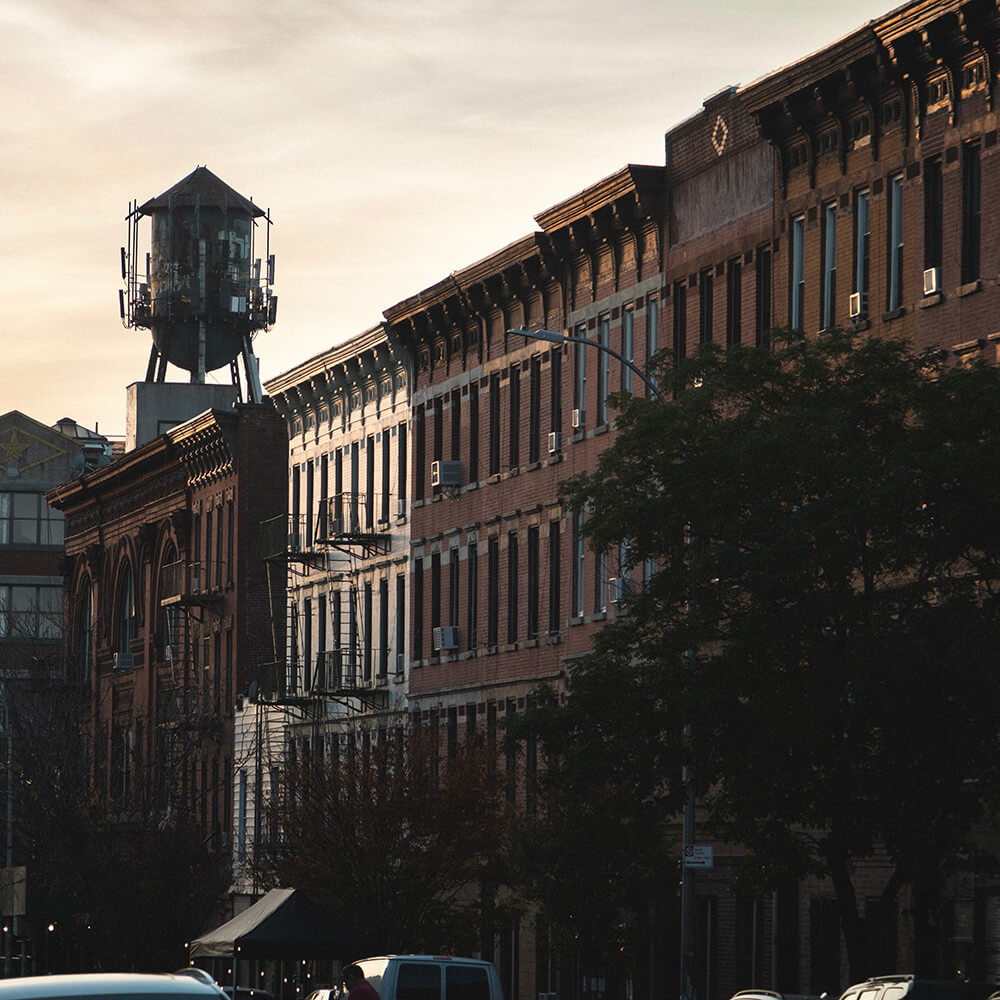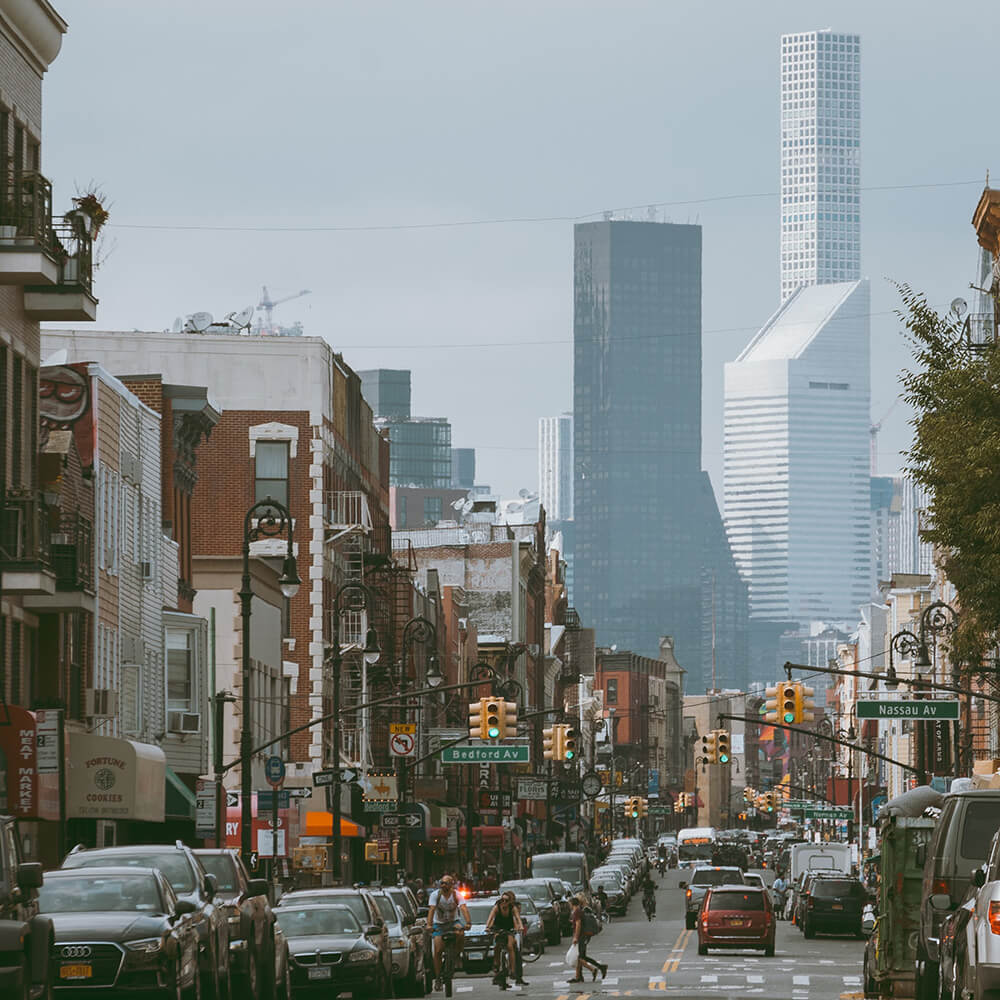 Greenpoint is exactly what you would expect. Located within the trendiest borough in New York City, Brooklyn, Greenpoint is filled with parks and green spaces. Escape the urban sprawl and breathe with a move to this up-and-coming neighborhood.
It's the perfect place to raise a family with low crime rates and a community filled with authentic New Yorkers who look out for each other.
But don't worry, Greenpoint is so much more than a place for families. Singles looking to mingle and indulge in the best New York City has to offer will have everything they need. Enjoy the eclectic cafes, secret galleries, and vintage shops. This is authentic Americana mixed into a single neighborhood.
Stroll along the long waterfront and watch the skyline after a glass of wine (or two).  Whether you're new to the city or looking for a breath of fresh hair, Greenpoint is the perfect place to make a home.
Discover one of New York City's best-kept secrets with movers Greenpoint, NY, who understand this part of the city. Schedule your moving slot now and be part of the most fashionable neighborhood in town.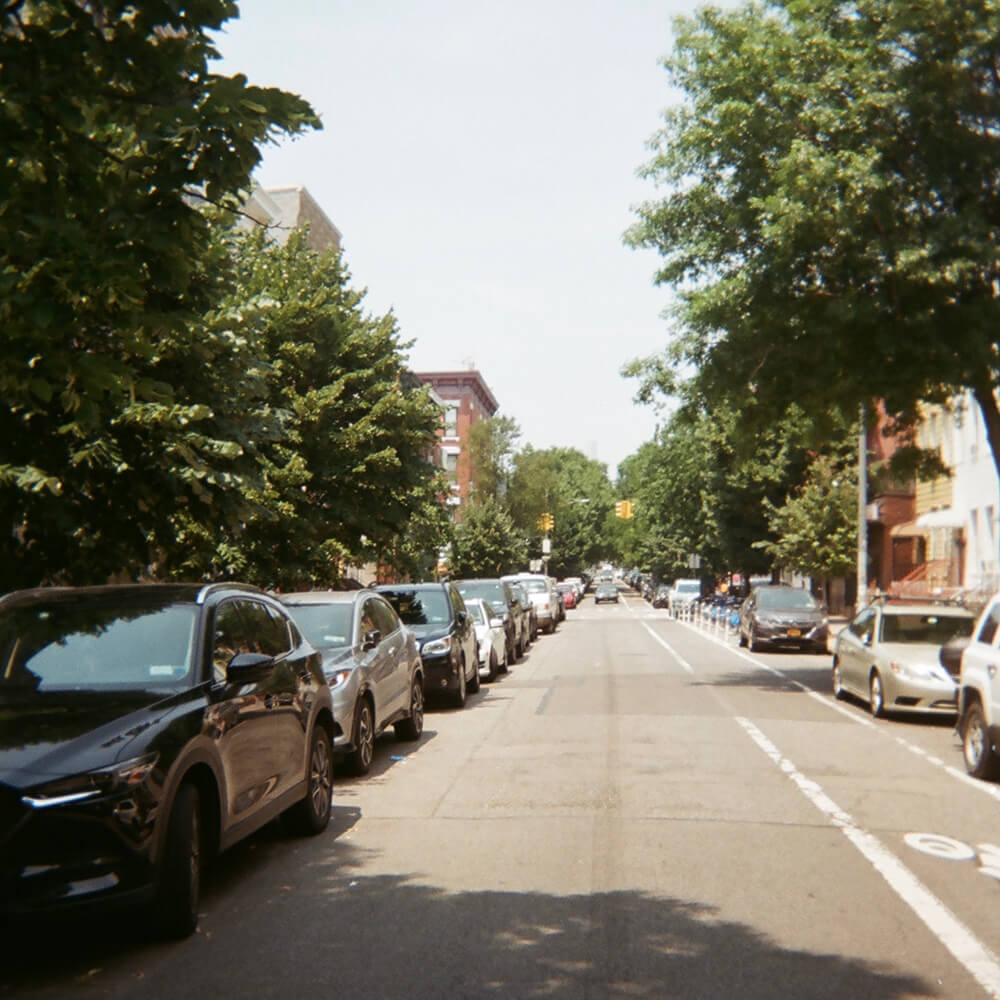 Why Lou has the Best Team of Greenpoint Movers For Your Needs
It's easy to find Greenpoint, NY, moving companies. But simply hiring someone with a truck and some muscles aren't good enough to guarantee a quality move. You don't just want to move. You want your belongings to get there in pristine condition.
Lou and the team are the Greenpoint movers that ensure the same high-quality move every time. We're all about removing friction, and we do it by being a fixture within the communities we serve. As a family-run organization with over a decade of experience, we know what makes New York City moves tick.
If you're looking for moving companies in Greenpoint, NY, that go the extra mile, let Lou move you.
What Our Movers in Greenpoint, NY, Can Do
Moving without a hitch isn't about throwing a few boxes into the back of a truck and hoping for the best. Every move is unique. We plan every move to the finest detail to give you precisely what you expect.
It doesn't matter if you've got a family heirloom to transport or a few boxes filled with clothes and a few knickknacks. Lou knows how to make your move a pleasant one.
Here are the most popular Greenpoint moving services available now:
We go the extra mile to ensure that we do more than the average Greenpoint moving company. Discover what we can do for you by getting in touch with Lou now.
Why Hire Us for Greenpoint Moving?
Why should you hire us as your movers Greenpoint, NY, as your team of choice?
It's easy to see our list of services and think that every moving company offers them. You'd be right, but what makes us stand head and shoulders above the rest is that you're working with a family-run Greenpoint moving company with a dedication to quality.
You're not a number. You're a member of the family. We'll move your belongings as we would move our own.
If you want a guarantee of security during your move. Lou is the one to get you in the groove.
Three People for Every Move
You're guaranteed a minimum of three professional movers for every move, no matter how big or small. We don't take risks, which is why we send a whole team every time.
If three people are not enough for a big move, we'll bring along an even bigger team just to be on the safe side. Every extra hand has worked with us for years, so there's no compromise on those bigger moves.
We hate hidden charges as much as you do. Schedule your moving slot right here on the website, and we'll send you a final price confirmation.
The price you see is exactly what you pay. There are no extra add-ons, so no nasty surprises when you pay for your move.
Get a Valid C.O.I When You Need It
A Certificate of Insurance (C.O.I) is an essential document for any New York move. Don't let bureaucracy delay your move. For just $60, Lou presents you with a certificate valid for moving not or out of any New York apartment block.
Protect your management company from liability and ensure you've got all the necessary paperwork to get started.
Everything You Need Included
You'll never pay a cent more than the quote you accept. Lou and the team bring along tape, blankets, and carts to keep your belongings safe.
Unlike other Greenpoint movers, we believe in being open and transparent whenever working with someone new. We'll never charge you more than you expect.
Lou and the team has built a business over a decade by being the best at what we do. We're locals, and we take care of our own.
Our movers have years' worth of experience and work their hardest to ensure there are no challenges or obstacles along the way.
To be the best is in our DNA. Learn more about the Greenpoint moving firm with the highest standards by contacting the team now.
Proof that We're the Best Moving Company in Greenpoint, NY!
Still not sure if we're the best moving company to make sure you get to your new Greenpoint address without a hitch?
Talk is pointless. We're not going to waste your time by telling you how great we are. Find out what our customers think of us. Visit our Yelp page, and you'll see a perfect rating comprising 450 reviews from real New Yorkers.
Let our track record speak for itself in the Greenpoint moving business. Click on our Yelp page now and find out more about how we work.
Every move is planned out to the smallest detail. Moving is complex, challenging, and stressful. Let Lou worry about that while you focus on exploring your new neighborhood.
Let's get into the questions on your mind about Greenpoint movers. If you don't see your question here, visit our dedicated FAQ page to find out more.
So if you need movers in NYC,
call Lou and let's get movin'.