Are you moving to New York's trendiest borough? Whether you're renting a room or moving an entire apartment, don't tackle it alone.
Call Lou and his team of movers and let's move together. We're the fastest and most chill when it comes to relocations in New York City. Forget about hauling boxes and couches up five flights of stairs or fumbling for change at toll booths; we're your ultimate movers, Brooklyn-style.
Unlike other Brooklyn moving companies, we take care of everything from start to finish with no strings attached. Make your next move easy and let Lou move you today.
Why You Need Movers in NYC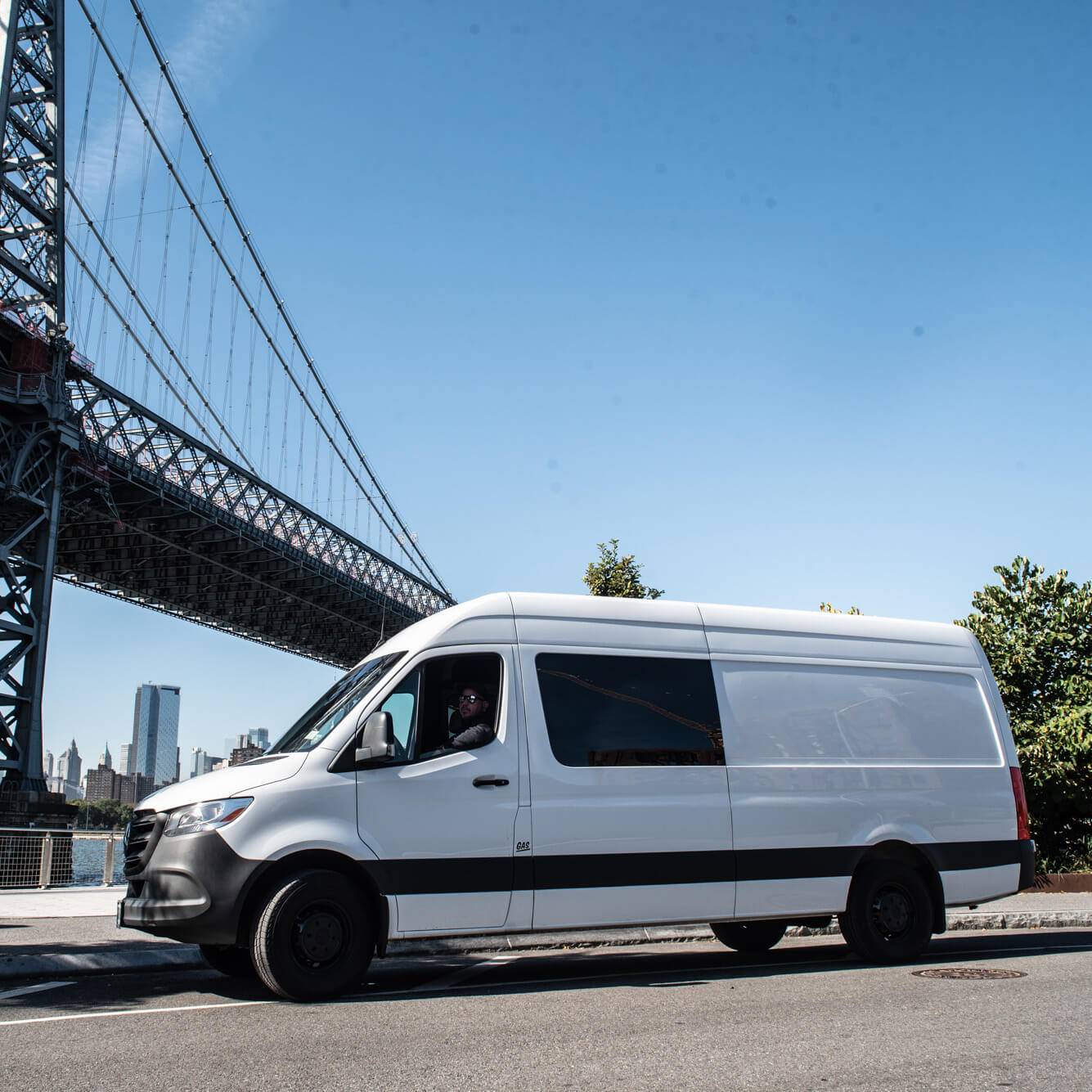 There's no place like the Big Apple. In our famous city, you can find anything you could ever want, whether it be a fancy boozy brunch with friends, authentic cuisine from any country you can imagine, or just a good old-fashioned slice of $1 pizza. No matter what you're looking for, we've got it. But while New York City is the best place to live, it's the worst place to move.
Moving companies in Brooklyn are trained and equipped to tackle whatever New York City might throw at them. Congested streets, tight corridors, strict building management companies, and more are just some of the things that could throw your move into disarray. Not to mention the buildings with no elevators which, let's be honest, is most of them.
A fresh start in New York City should be an exciting time rather than a time of frustration. Movers in Brooklyn, New York, understand this, which is why we're encouraging you to invest in a good start to your new life and let us handle the hard part.
For some of the most affordable prices around, Lou is ready to transport your life while you kick back and enjoy the city.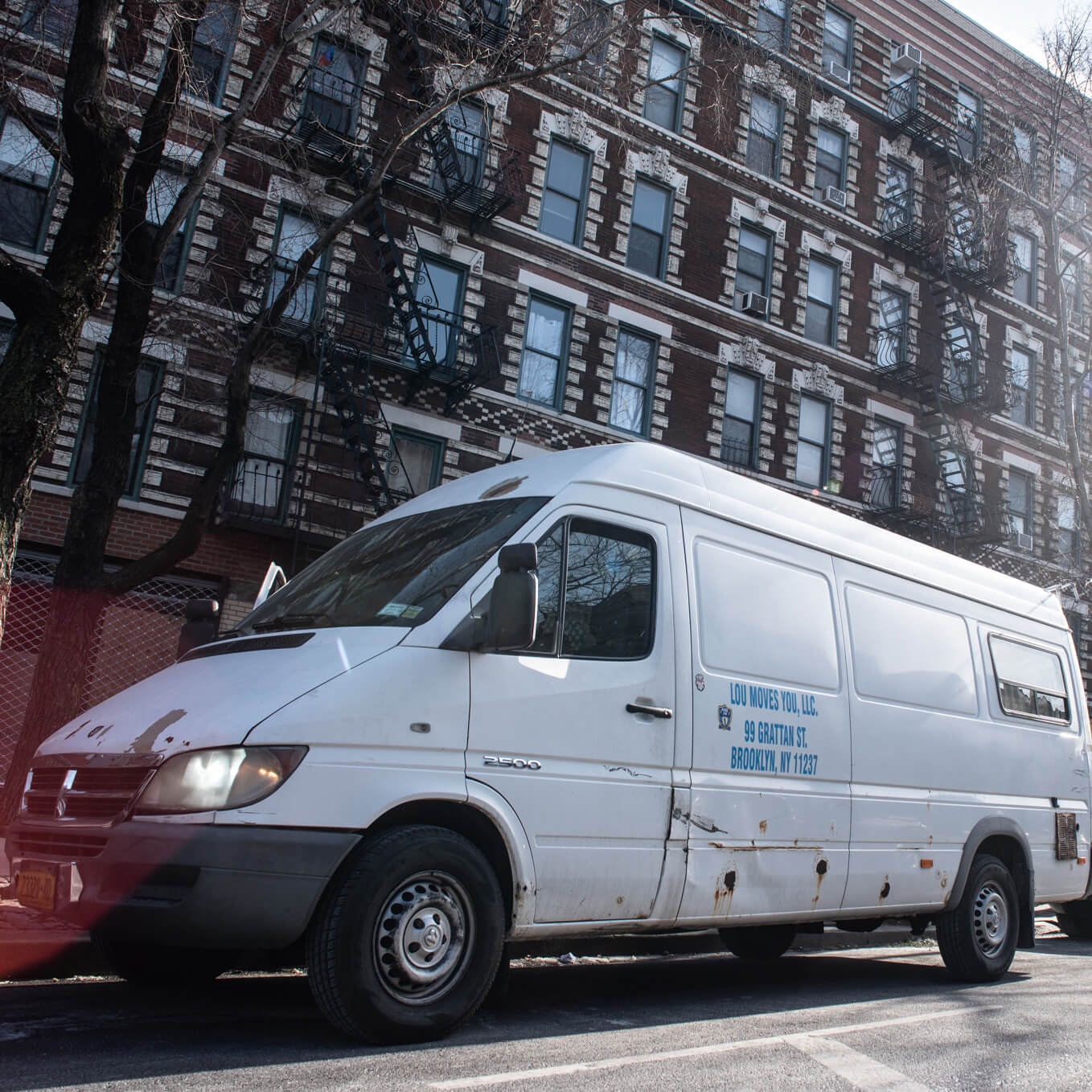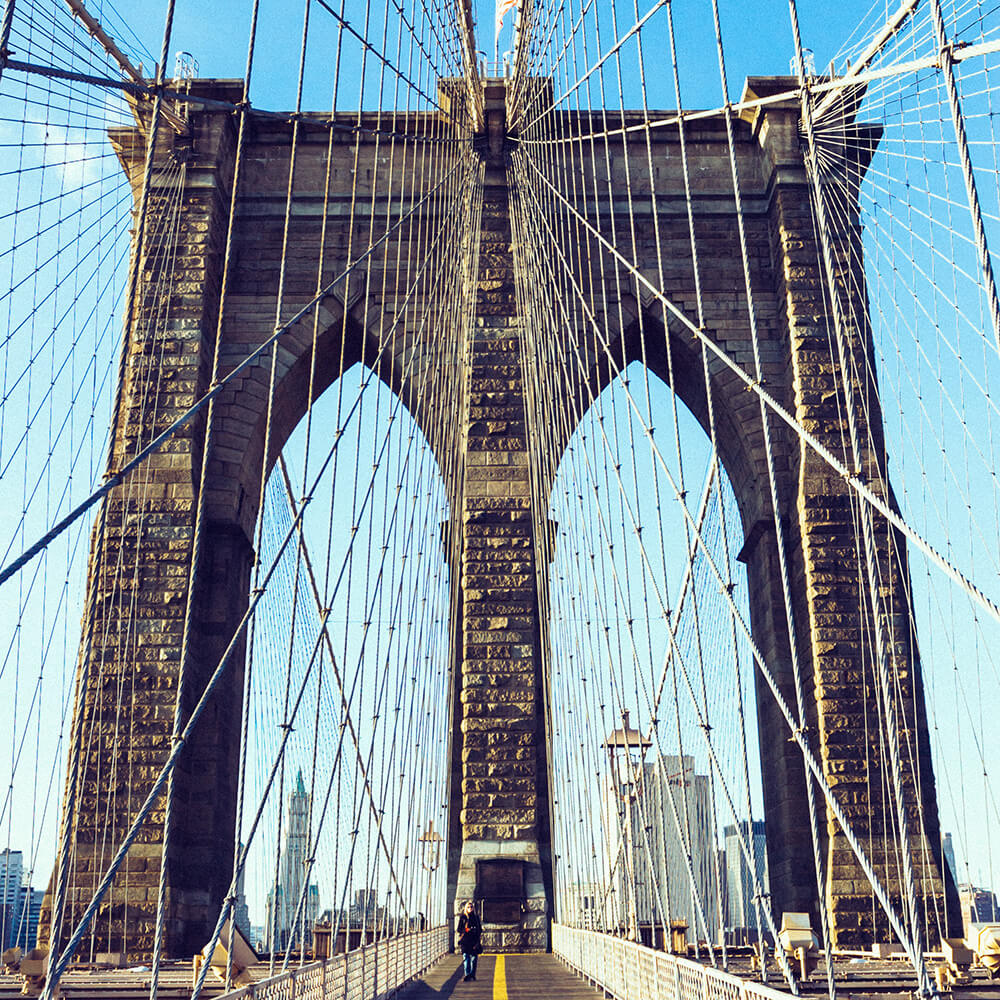 The average Brooklyn moving company has never been so busy. When it was once frowned upon to cross the Brooklyn Bridge, something magical has happened in the last couple of decades.
Brooklyn has grown to be one of the trendiest, and most unique places in the whole city. From the artsy scene in Bushwick, the old school energy in Carroll Gardens, and to the hipstery vibes in Williamsburg, you'll find your people here.
While prices have gone up in recent years, it's a small price to pay for an unpretentious nightlife scene featuring laidback rooftop bars and trendy dive bars.
If shopping is your thing, Brooklyn is the place for you. Your new home isn't just a epicenter for New York City shopping; it's one of the best shopping destinations in the world. Featuring an array of locally-owned and locally-sourced boutiques, Brooklyn offers sustainable and eco-conscious shopping.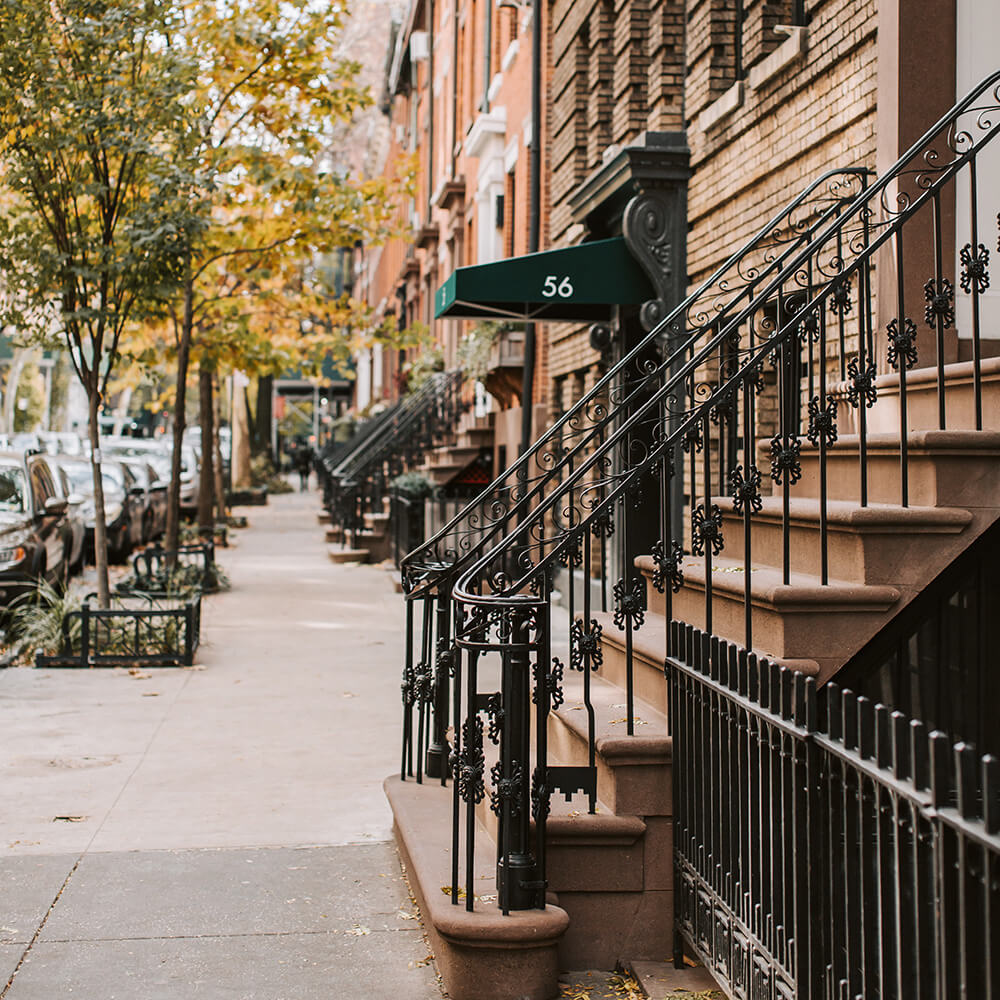 Amidst the concrete jungle of Brooklyn, discover some of the finest green spaces and take a load off. Explore the recently-built Domino Park for a bit of history or enjoy a nature walk in the wooded areas of Prospect Park. Go for a stroll at the Brooklyn Bridge Park, along what the locals call the Brooklyn Riviera, with stunning views of the bridge and the lower Manhattan skyline.
The culture of Brooklyn is a unique one, including a diverse patchwork of people from all backgrounds. You can expect to be welcomed with open arms as you become part of this borough's exciting future.
If you're going to employ movers for Brooklyn, we recommend you get in quick while the going is good. Affordability is changing fast and apartments are getting snatched up left and right. So get a move on, because there has never been a better time to start your new life in Brooklyn.
Brooklyn's history is long and colorful, evolving from a dark place to the most desirable borough in New York City. So talk to Lou and book your movers. Brooklyn, here you come!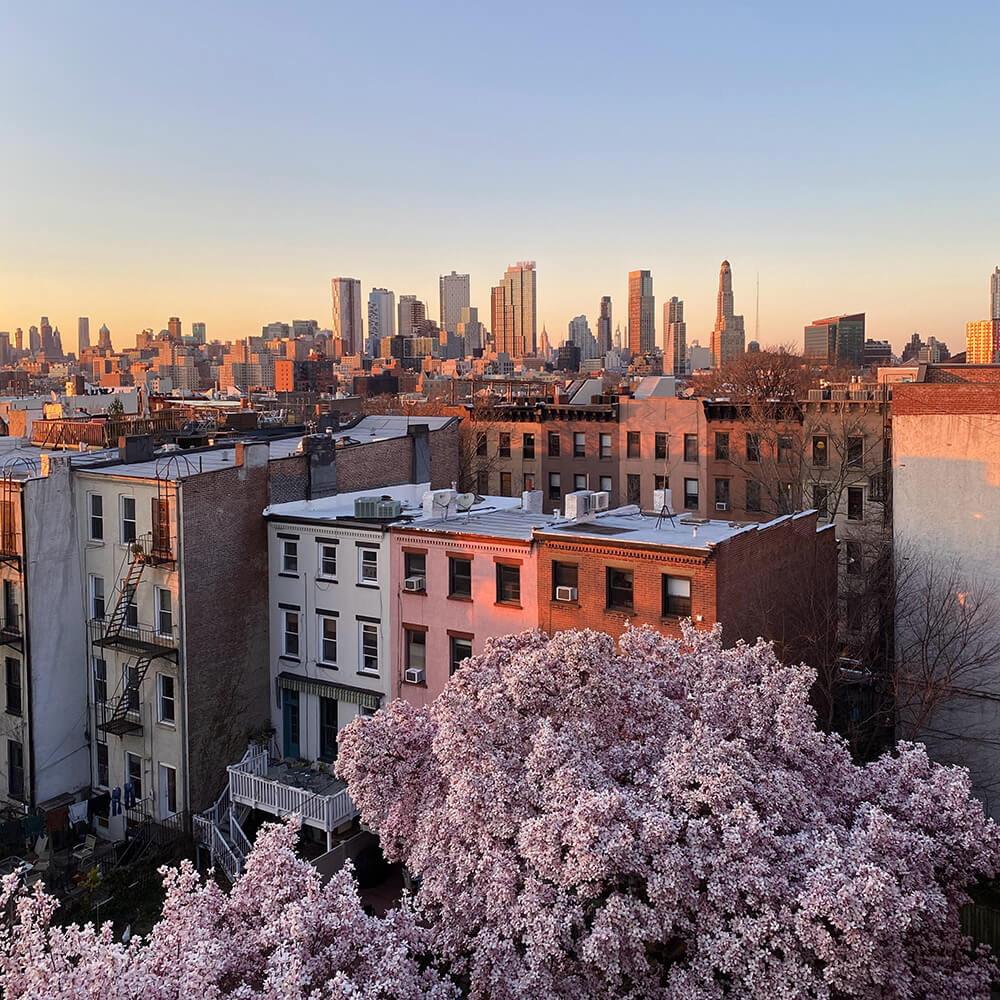 Why Lou has the Best Team of Brooklyn Movers For Your Needs
Movers in Brooklyn, NY, range from a random guy with a van to massive, corporate operations. We're the best of both worlds because we're not randos and we're not corporate bozos. We're just your friendly neighborhood New Yorkers with a van who embrace the right amount of corporate professionalism to give you a superior moving experience.
Where most movers in Brooklyn give you little more than a strong back and a set of wheels, our team of qualified movers handles everything from start to finish — and you don't even need to buy us a case of beer.
So who are we?
We've been in the business of moving for more than ten years. Our family-run business is local, made up of generations of native New Yorkers. We know all the goings-on around the city, and it's because of that local knowledge that you'll never see us frantically fiddling with a GPS or getting stuck in traffic. This familiarity is what makes us the ultimate NYC movers — Brooklyn, New York, has been our stomping ground since we were kids!
If you're looking for more than a guy with a truck, we're the movers for Brooklyn, NY, who can get the job done.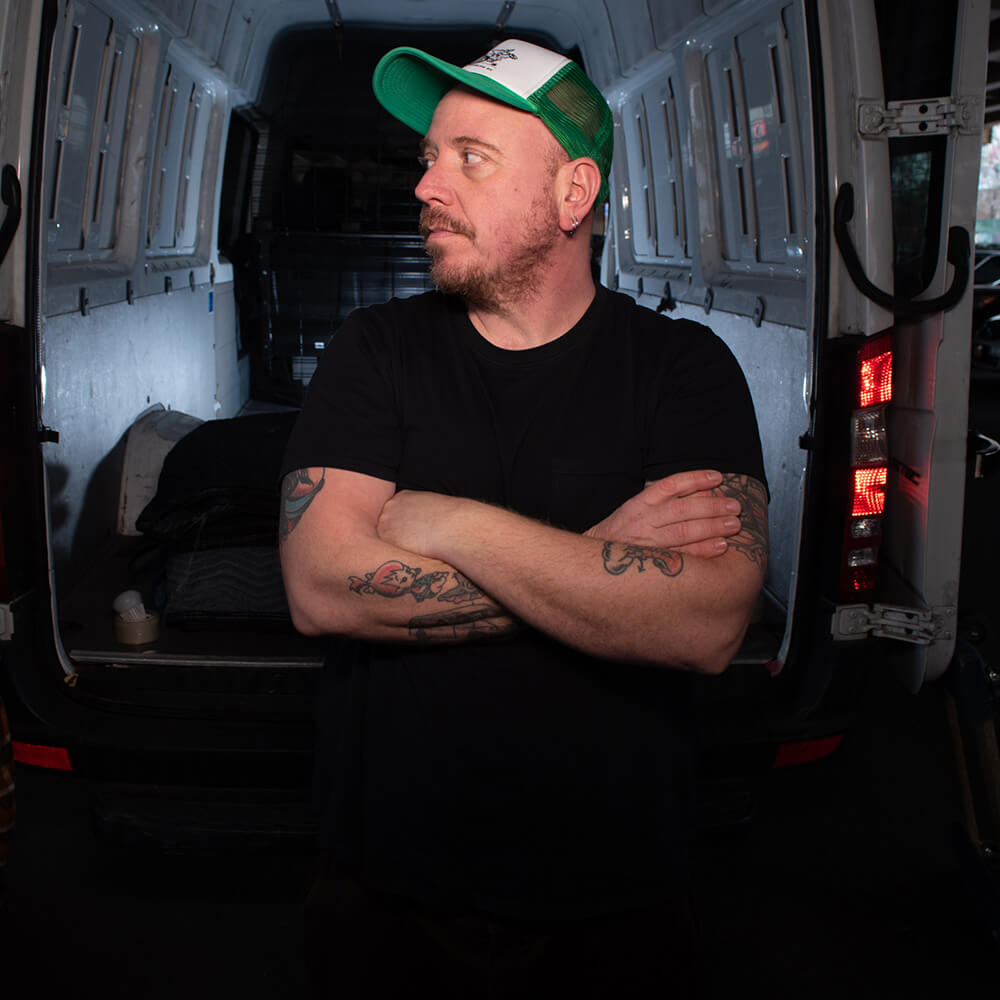 New York City is known for being the melting pot of humanity. We're proud that we can serve the people of this great city as they make big life transitions with whatever type of move they need to make. Team up with a Brooklyn moving company you can finally put your trust in.
Why You Should Hire Lou and the Team
Look, we get it; there are so many Brooklyn moving companies that it can feel almost impossible to find the right one. There are a lot of good people offering good services, but don't just look for good people — look for the best.
We do things differently from most Brooklyn movers because we think of our customers as family. We know that the average New Yorker moves at least once every five years, and we want you to treat us as those friends you call each time you need help moving (except you'll pay us with money, not pizza). If you're looking for someone who treats you like a unique individual and not just another customer, give us a call today.
We're the small business that still believes in the local mindset, with just the right dash of corporate professionalism. Here's what you get when you move with Lou.
A Dedicated Three-Man Crew
Everyone wants their move to go as quickly and as efficiently as possible. That's why we always make sure we send enough manpower to handle every move. Regardless of how big or small the job is, we'll always send a minimum of three people to tackle hauling and driving. When necessary, we'll bring even more people to ensure quick work without compromising on quality or safety for those supersized jobs. Those extra guys have to be paid, but we do our best not to pass all those costs onto you. We're the specialists in helping local New Yorkers move, not the fat cats on Wall Street.
People are often wary about hiring movers for Brooklyn relocations because the prices you see on their websites are not what you end up paying. There's a reason you don't see a price list on our site because we manually review each and every booking request. We believe in offering tailored quotes before confirming. Just tell us about your move and the items you need us to handle, and we'll give you the price.
Other than tips (don't be stingy, please tip our guys if you think we've done a great job!), you'll never see any hidden charges. We're completely transparent about the way we do business because we're New Yorkers — brutally honest and direct.
Need a C.O.I.? You Got It
Got a pesky building management company that wants a Certificate of Insurance (C.O.I) before you can get moving? We know it's annoying, but you don't need to hire a big corporate mover to get this document. Just fork over $60, and we'll produce one on request. It's one of the lowest prices around. Accidents can happen anytime, and nobody wants to be landed with liability. Your certificate absolves the management company from liability and puts everything on us, so you can make your fresh start with confidence.
Some movers only give you the barebones; we provide you with packing tape, moving carts, and protective blankets at no extra charge to ensure your belongings are safe during your move. If the idea of trawling your local supply store fills you with dread, opt for our services and we'll give you the basics. Just give us as many details as possible, and we'll make sure all the supplies you need are there come moving day.
All the Experience You Need
For more than ten years, our small moving company has been transporting the belongings of veteran New Yorkers and new transplants just getting their bearings. We're always inspired by the people we meet and what they add to our vibrant city. Our knowledge of what makes this city great enables us to avoid those big traffic jams and blind alleys. If you've had bad experiences with moving companies in the past and you're looking to avoid those snags, Lou and the team are the Brooklyn movers for you.
Proof that We're the Best Moving Company in Brooklyn, NY
Look, we know you don't wanna hear a lengthy sales pitch. After all, everyone thinks they're the best in the business. So if you don't want to listen to our spiel any longer, listen to our previous customers instead. On Yelp, we've got more than 400 reviews and a perfect five-star rating to boot.
Read up on our Yelp reviews and see what some of our previous customers have got to say about moving with Lou.
Every Lou move is planned out to the finest detail. For that reason, we've got a system for how we work. We've answered some of the most common questions about our moving services below, but if you've got any more queries, read through our detailed FAQ page or contact us directly.
So if you need movers in NYC,
call Lou and let's get movin'.