New York City. The most famous city in the world! Chances are you already know about the boroughs (who hasn't heard of Brooklyn or Queens?), but how much do you actually know about the city that never sleeps?
One of the things we love about our city is that it's diverse — like no other place in the world. Unlike other cities, New York is composed of several smaller cities consolidated into the 5 boroughs. So what are they? The five boroughs of New York were consolidated in 1898, with the largely rural Queens and Staten Island coming together with Manhattan, Brooklyn, and the Bronx.
If you're moving to or within New York, it's crucial that you pick the right borough. It'll dictate the average housing costs you'll pay, what you'll have access to, and the overall vibe of your daily life. In other words, you've got some pretty serious decision-making to do!
Here at Lou Moves You, we're a team of moving experts born and raised in this wonderful city. So let us take you on a journey, traversing the map of NYC boroughs, to help you find your new home.
What are the Five Boroughs of New York?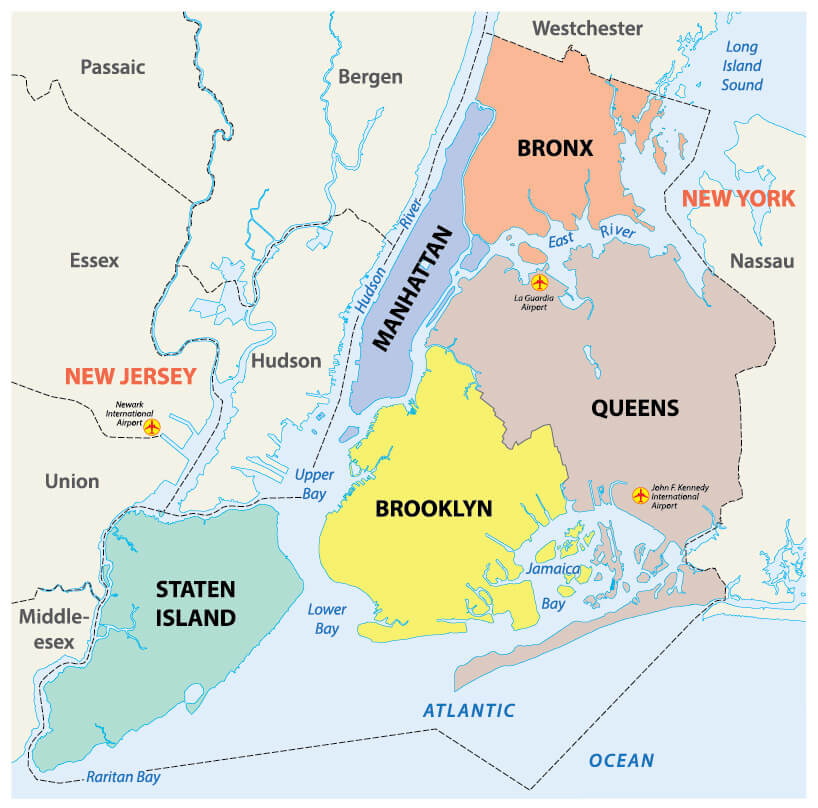 Home is where the heart is, which is why it's important that you feel at home in your borough. So to help you make the right decision, let's answer a crucial question: what are the boroughs of New York and how do they differ?
Chances are you've already looked up a map of New York City boroughs and know the general location of each one, but that doesn't tell you anything about what it'll be like to live there. Even if you think you know a little about each one, there's always more to discover (we're from here, and we don't even know everything!). For example, did you know that Manhattan has more to offer than skyscrapers and 5th Avenue? And that Brooklyn is more than warehouse art galleries and hip coffee shops?
With so much to explore, let's get started. Here's everything you need to know about the 5 boroughs of NYC.
Manhattan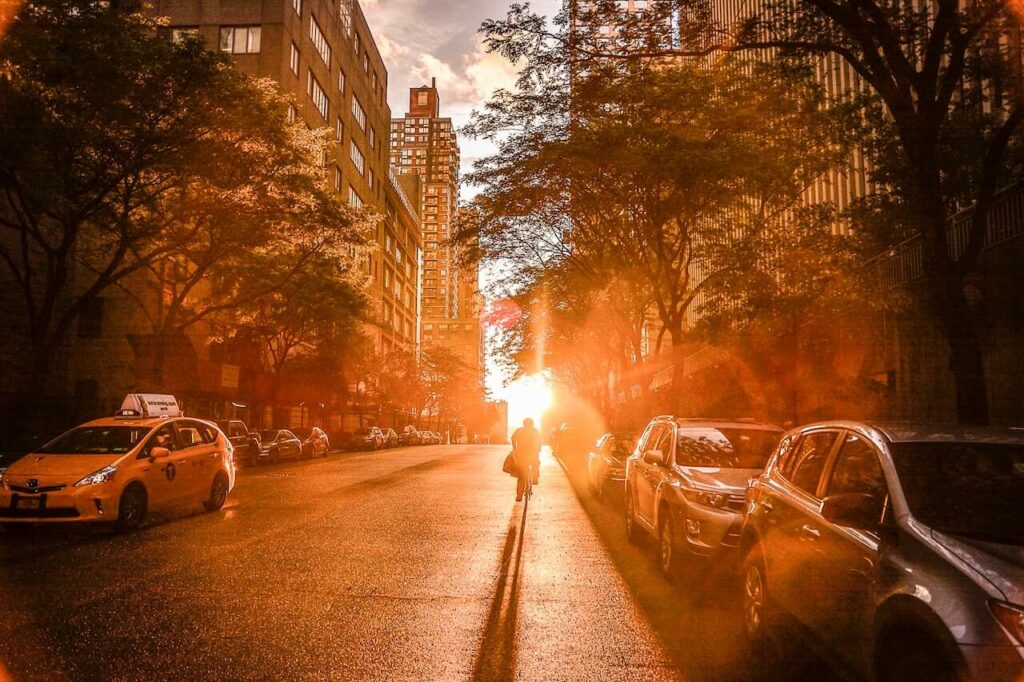 Anyone who's visited New York City as a tourist most likely spent the majority of their time in Manhattan. This is where you'll find the iconic skyscrapers, yellow taxis, Central Park, museums, and the setting of Friends.
Geographically this borough is small, but there are dozens of neighborhoods, all with different costs of living. While it's the most expensive borough, there are areas that provide affordable rental prices. If you enjoy fast-paced living and don't mind a smaller apartment, Manhattan is for you.
Most Important Manhattan Neighborhoods
Upper East Side – If you love museums, the Upper East Side is the place to be. Here's where you'll find the Guggenheim and the Metropolitan Museum of Art. If you're raising a family, the Upper East Side is also filled with prestigious private schools and close access to the famous Central Park.
Greenwich Village/West Village – Want classic New York with cobblestone streets with residents sitting on their stoops? Greenwich Village (bordering the West Village, no one really knows where the border stops!) is one of the most picturesque Manhattan neighborhoods, home to Washington Square Park and New York University. This cozy neighborhood is within a stone's throw of the Financial District and Midtown, making commutes a breeze.
Upper West Side – Located on the western edge of Central Park, this is where you'll find the pre-war architecture and legendary charm of Manhattan architecture. If you want views of Central Park from your apartment at a lower price than your Upper East Side neighbors, then the Upper West Side is probably more your style.
East Village – Think of this fun neighborhood as the West Village's grungier cousin. While still expensive, rental prices are slightly lower and it has a more down to earth feel with lots of dive bars and more affordable restaurants. Tompkins Square is a small but mighty park, providing refuge from the very urban feel of this side of the city.
Cost of Living
While Manhattan is the most expensive of the boroughs of New York, there's a lot of variation. For example, if you stay in the northern end of the city in Washington Heights, rents average out at $2,800 per month. However, if you're looking at views of Washington Square Park in the West Village or the treetops of Central Park in the Upper East Side, you could easily find yourself paying five figures per month.
What's Living Here Like?
Manhattan is the ultimate city living experience, and that means living with all the hustle and bustle that comes with that. It's full of prime real estate, public transit convenience, and human connections. In Manhattan, you won't want for much. Want a taco at 3am? Chances are there's one a short walk away. Need to get somewhere in a rush? There's probably at least three different trains nearby that can get you there ASAP.
It's certainly an exciting place to be and gives you the real New York City experience — just bear in mind that it comes at a cost, not all of which comes in the form of rent payments. Bars and grocery stores tend to be more expensive and most apartments are significantly smaller in Manhattan than the other boroughs, so paying for extra storage space may be necessary.
Brooklyn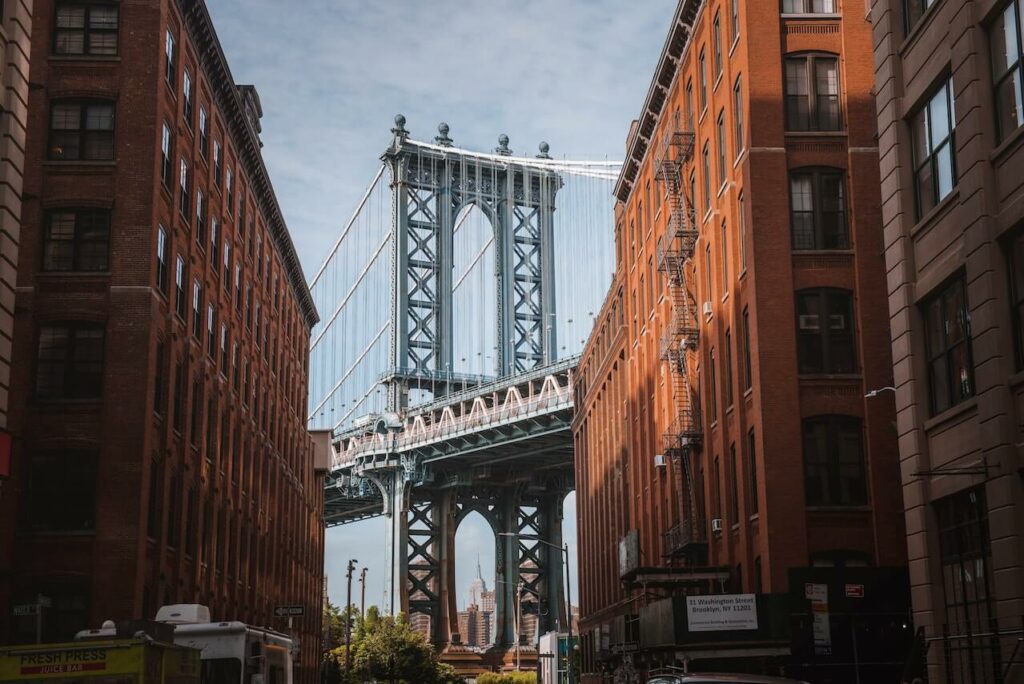 Many New Yorkers argue that Brooklyn is Manhattan's cooler sister. Beyond the famous Brooklyn Bridge is the most populous of the NY boroughs. In fact, Brooklyn is the most populous city in America — trailing only L.A. and Chicago. The area keeps growing as people are discovering the magic of Brooklyn's unique vibe. Full of historic low-rise buildings and captivating parks with those signature New York benches, it's no wonder people are flocking to Brooklyn's many neighborhoods.
Brooklyn has become synonymous with art, culture and music — made famous by New York's hip hop scene, Bushwick's street art, and the historic streets of Cobble Hill and Forte Greene. Within this massive borough, each neighborhood has something for everyone.
Most Important Brooklyn Neighborhoods
Williamsburg – What was once the artist's collective in Brooklyn has become home to the fresh, hip creatives of the borough. Live here if you love live music, artisanal bakeries, and a flourishing arts scene. Not to mention the recently opened Domino Park, offering easy access to stunning skyline views across the East River.
Park Slope & Prospect Heights – Located on the border of Prospect Park, these two neighborhoods are full of relaxed eateries, picturesque streets, and unique bars. Popular with young families and young professionals, this neighborhood has a laid back feel without being too quiet.
Bushwick – Dubbed the coolest neighborhood in New York, Bushwick is one of the best places to move right now. The streets are full of local art, the bars are hip yet grungy, and the food scene is affordable without compromising on quality. The apartments are a bit bigger and cheaper here, but you've gotta move fast — prices are going up as we speak!
Brooklyn Heights – You may have heard of this neighborhood due to the high amount of celebrities buying condos here. When you see the view from Brooklyn Bridge Park, you'll understand why! Known as the Brooklyn Riviera, this park features breathtaking views of the downtown Manhattan skyline and the Brooklyn Bridge.
Cost of Living
Each neighborhood in Brooklyn will vary in terms of housing costs, but each one is a major improvement from Manhattan. You can find one-bedroom apartments for as little as $2,100 per month, depending on the neighborhood. The priciest neighborhood in Brooklyn is Dumbo, with an average rent of $4,400. The best part about living in Brooklyn is you get far more apartment space for your money and if you're lucky, you may even get a balcony or a yard!
What's Living Here Like?
The locals in Brooklyn love living here because they're still within easy reach of the amenities of the big city — without feeling hemmed in. Expect more space, more green spaces, and a culture all its own. Its craft beer scene is the pride of New York! The main downside to living in Brooklyn is that the trains center around getting in and out of Manhattan, which can make moving around Brooklyn a bit tough. However, there are plenty of buses that run across this hip borough.
The Bronx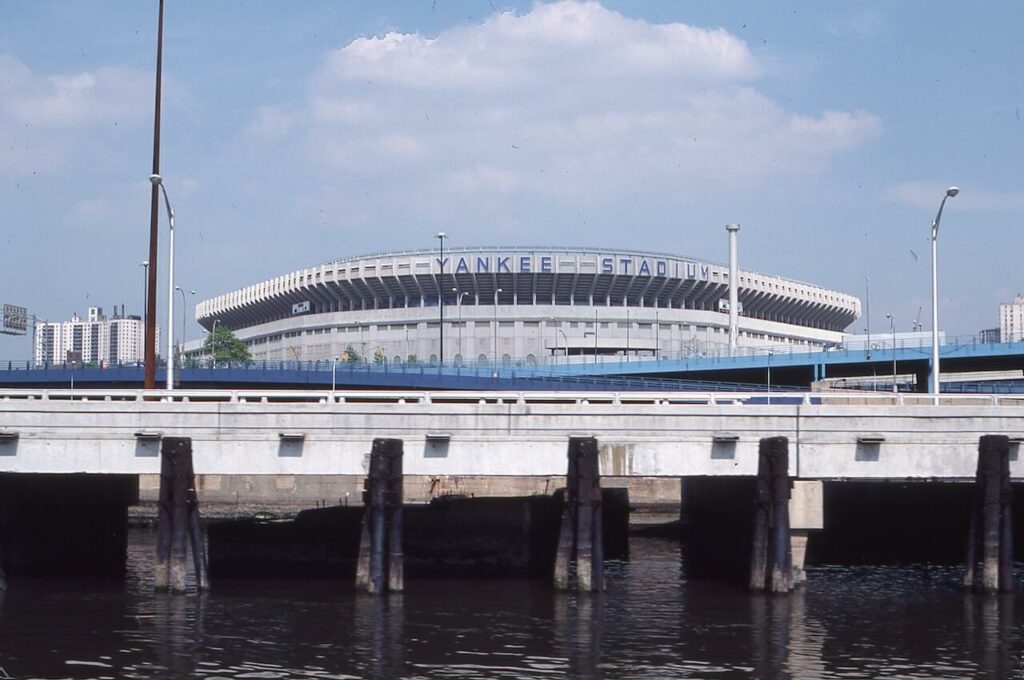 The Bronx is best known as the home of the world's most famous baseball team: the New York Yankees. But the Bronx has so much more to offer! Featuring the biggest park in New York and one of the county's best zoos, it's also the birthplace of hip-hop and offers a wealth of culture and history.
You'll find the Bronx across the Harlem River, to the north of Manhattan. In addition to countless restaurants and bars, you'll have easy access to the Yankee Stadium, the Bronx Zoo, Pelham Bay Park, and more. The only downside is if you look at the New York boroughs map, the subway transport within the Bronx isn't ideal.
Most Important Bronx Neighborhoods
Fordham – Fordham actually consists of several neighborhoods surrounding Fordham University. Here's where you'll find the famous New York Botanical Garden and Edgar Allan Poe Cottage. A great neighborhood if you're a student or if you think you'll need a nature escape regularly.
Riverdale – An upscale neighborhood in the Bronx. You'll find tree-lined boulevards and a more suburban feel. This neighborhood is great for families and many of the homes have yards.
South Bronx – If you love shopping, South Bronx is where The Grand Concourse is. It's also where you'll be able to find many of the locations that were integral in the birth and development of hip-hop.
Cost of Living
The Bronx is more affordable than Manhattan or Brooklyn, which is why it's so popular among students who have just moved to the city. If you consider affordability more important than being in the center of New York City, an apartment across the Harlem River could be for you.
What's Living Here Like?
With a less urban feel to it, the Bronx is full of parks and offers more open spaces than many of the other boroughs. Public transport in the Bronx is designed to take people into Manhattan, so if you want an affordable apartment and an easy commute into the city, this is a great neighborhood. However, if you need to get around the Bronx, it may be worth looking up your commute before deciding on this borough (or getting a bike!).
Queens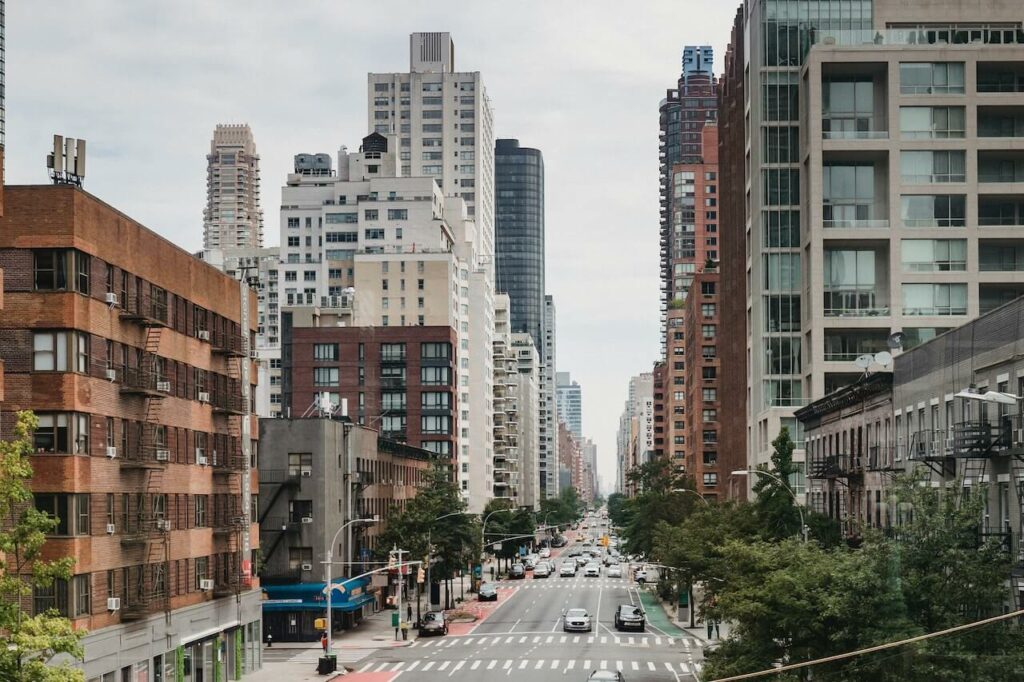 Queens is geographically the largest of the boroughs of New York. Conveniently close to the perks of the big city, commuting into Midtown couldn't be easier from popular neighborhoods like Astoria. Do you think of yourself as a foodie? Then Queens is definitely the place for you! Whether you want food, culture, live music, or more affordable prices than Manhattan and Brooklyn, you can find it all here in Queens.
Most Important Queens Neighborhoods
Astoria – Just a snappy train ride from Midtown, you'll find a hub of young and upcoming professionals enjoying (slightly) lower rents. It's suburban NYC without the long commute. The popular 30th Avenue is full of incredible restaurants and bars — you can find anything here!
Sunnyside – In Sunnyside, you'll find more reasonable rent prices due to it being a slightly further commute than Astoria. This is the place for thrift shopping, excellent craft beer, and a less pronounced urban feel.
Cost of Living
Parts of Queens offer studios for as low as $1,100 per month. However, even a good-sized two-bedroom can cost $3,500. If you want a modern NYC apartment with a view, Astoria has plenty of waterfront high rises to choose from with better prices than those across the East River. Queens is one of the cheapest boroughs, making it a great starting point for newcomers. While you'll have less access to the big city amenities, you're close enough to the city for quick trips and the view of the Manhattan skyline can't be beat.
What's Living Here Like?
If you prefer the suburban lifestyle without being too far from the action, Queens might be for you. Housing prices are on par with other big cities throughout the U.S., making it an affordable place to get out of the renting cycle. Cultural diversity, suburban luxury, and big city perks are all reasons to move to Queens.
Staten Island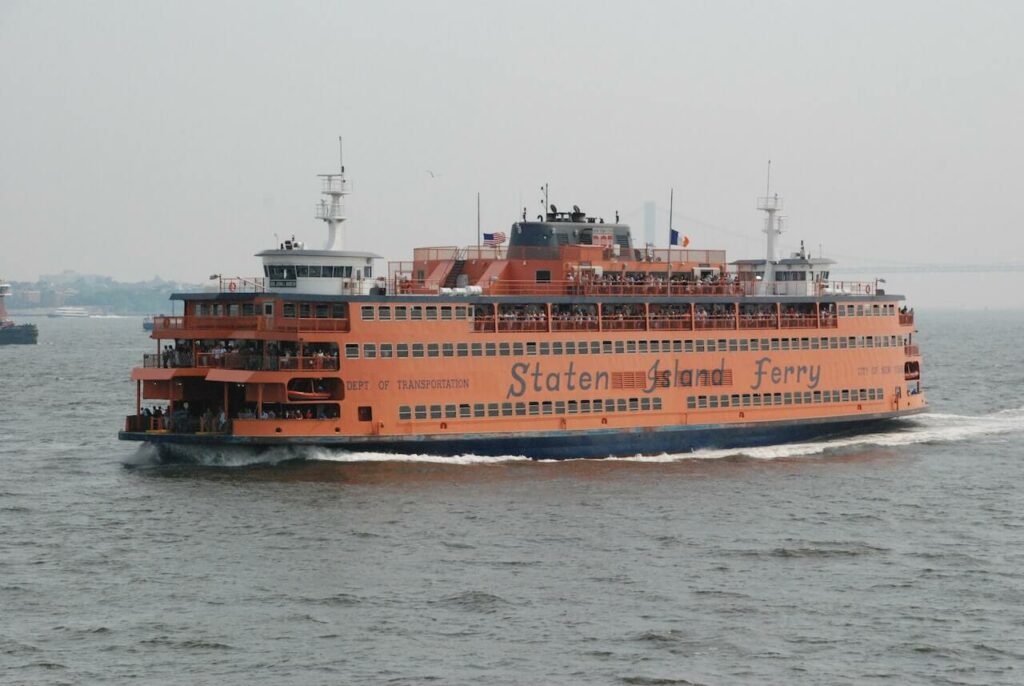 Staten Island is probably the one you couldn't remember — many people refer to it as the "Forgotten Borough" of New York City. It's connected to the other four boroughs via a (free) ferry from Manhattan. Staten Island is best known for its family-oriented lifestyle and slower pace.
Staten Island is great for those who want more space — especially private outdoor space. Other advantages include botanical gardens, zoos, and the rarest of all sights in the Big Apple: backyard pools.
Most Important Staten Island Neighborhoods
Great Kills – Great Kills is full of good schools, has a big park, access to the beach, and plenty of running trails. While less than convenient if you're commuting into Manhattan, this family-friendly neighborhood is great for kids.
St. George – At the northeastern tip of the borough is St. George. With convenient Manhattan ferry access, this is a commuter's paradise. You've also got charming Victorian-style homes and a picturesque downtown strip to explore.
Cost of Living
Staten Island is perhaps the most affordable of all the boroughs of New York. It's also one of the few places where you can hope to buy a home at a reasonable price. Average rents hover around $1,400 per month, whereas the median home value is $530,000.
What's Living Here Like?
If you're looking for that fast-paced New York City lifestyle, Staten Island is not for you. However, if you want more space while being just a quick hop, skip and ferry ride away from it all, then Staten Island is perfect. This is the closest you're going to get to genuine suburban living in NYC, which makes it the perfect place for families.
Make Your Move with Lou
New York City is one of the few places in the world where you've got multiple cities in one. Choosing the right neighborhood is crucial, so we highly recommend spending time in each borough and its respective neighborhoods. Once you've decided, secured your apartment, and marked down your rental day, leave it to Lou to get your move done.
Lou Moves You is the chillest local NYC moving company run by locals. Whether you're new to the city or an NYC veteran looking for a change, let born-and-bred New Yorkers get the job done right. Request your free quote today!