People always talk about how moving is one of the most stressful things you can do, but they don't often talk about how it's also one of the most expensive — especially in New York City.
Luckily, there are steps you can take to reduce your costs of moving to or within the best city in the world. Additionally, there are cheap movers in NYC that can get your stuff from Point A to Point B at a reasonable price. We know because we're one of them. Cheap local movers can get you moving, but it's up to you to minimize the costs before we even arrive.
Planning out your move in advance can help you keep those costs down while still ensuring a high-quality move. Here's what you can do to reduce moving costs and how to choose the right NYC cheap moving company.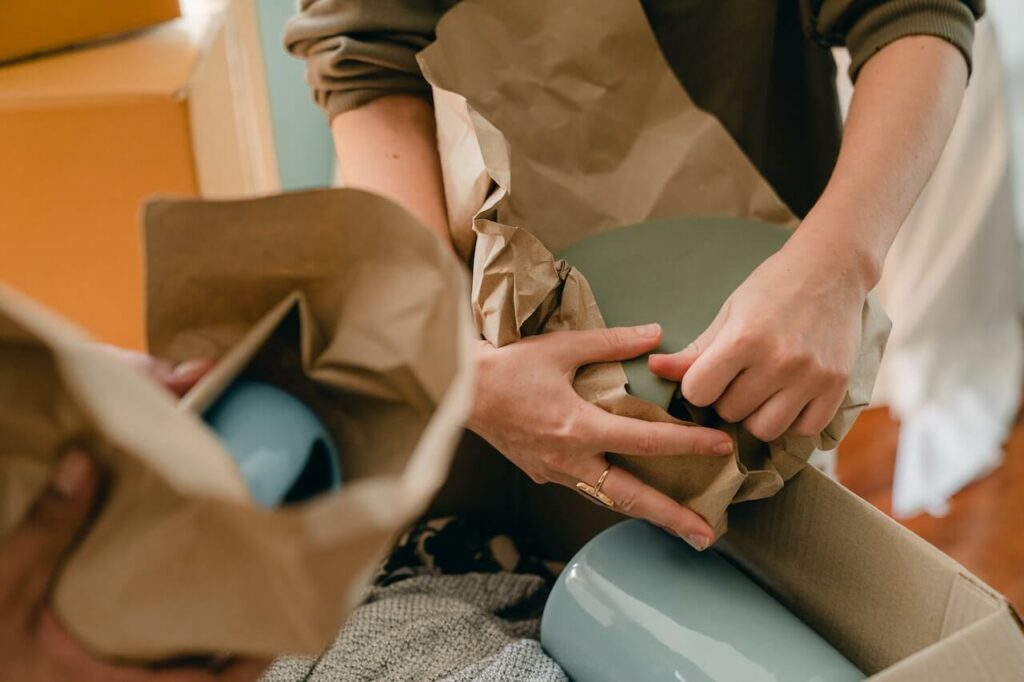 How to Cut Costs for Cheap Moving in NYC
Over the years, we've picked up lots of strategies for reducing moving costs. We've done these tough NYC moves many times ourselves, and we understand how overwhelming it can be. That's why we're sharing our expert tips for cheap moving in New York — so you can save that money for something that's actually fun.
How to Prepare for Your Move
Keeping your costs down starts with you. Even the cheapest moving companies in NYC can rack up fees if preparations aren't made. With some clever planning, you can shave hundreds of dollars off your move.
If you want the convenience of not having to lift a finger, it's going to cost you — even if you find cheap movers. Ultimately, the less work for the movers, the more money in your pocket. Here's how to prepare for your move:
Find Free Boxes
If you've already been on Amazon looking for moving boxes, chances are you've seen how unreasonably expensive they are. This is one of the biggest mysteries of moving and truthfully, we don't know why boxes cost so much.
Instead of buying fancy new moving boxes with handles and all that jazz, indulge in some freeloading! Look up local Facebook or Nextdoor groups and see if anyone who recently moved is giving their boxes away for free (or at a significantly reduced price). You can also check out supermarkets, retail stores, and anywhere else that might be disposing of boxes. Most friendly neighborhood retailers have no problem with letting you take away their trash for free.
If you're really struggling to find free boxes and have to resort to paying, we've got a partnership with Gorilla Bins. They're pretty cool and pretty cheap.
Pack Everything Yourself
No matter how nicely you ask, your movers aren't going to pack up your stuff for you. They've got to keep things moving and the last thing they want to see when they arrive on moving day is your apartment in shambles with open boxes and clothes still on hangers. Make it easy for your movers and be ready when they arrive so they can get in, get out, and get you moved into your new home.
You might find the odd moving company that'll throw in packing as part of the deal, but they're in the minority and trust us — you will pay for it. Even in the scenarios where you find a cheap moving company in NYC that's willing to pack for you, it's still better to do it yourself.
If you're a little handy, you can even take apart tables, bed frames, and any of those other bulky items to save money and save time for your movers. Particularly if you're paying an hourly rate, the extra effort will go a long way.
Obviously, it's more work to do everything yourself, but you can't expect a stranger to pay the same care and attention to your belongings as you. Give yourself peace of mind and spend a day doing your own packing — just make sure that day isn't moving day!
Move During the Off Season
Yes, football has an off-season, and so does the moving business. Anytime school is in or out (think August and May), you can expect costs to soar. We wish we could always keep our costs low, but it's just simple supply and demand.
Generally speaking, October to April are usually the best months to move. So while moving in the cold isn't fun, it might be cheaper. If you can, aim for mid-month when people's rental contracts are unlikely to be up. Also, moving on a weekday is better because most working professionals will schedule their moves for the weekends.
All NYC moving companies will always have bigger discounts at times when their phones aren't ringing off the hooks.
Sell, Donate, or Toss Unwanted Items
We don't move by the pound, but we do move by the size of the truck and how long it takes to load and unload everything. So ultimately, the smaller your move, the less you can expect to pay. Take the time to trim down your possessions by selling, donating, or tossing anything you don't need.
If you've got a bunch of fancy kitchenware that you never use, sell it! Got a bunch of clothes that don't fit anymore? Donate them! What about all those books you've already read and won't be reading again? Take them to the Strand Bookstore and put a few bucks in your pocket.
If you can, try to follow this rule: take only the essential, the expensive, and the sentimental.
Deduct from Your Taxes
Here's a little-known cheap moving hack. If you're moving for work-related purposes, you can deduct your moving expenses from your federal income taxes.
Moving expenses can be claimed through Form 3903 when filing your taxes. It acts as a deduction so that you can reduce your taxable income and give fewer dollars to Uncle Sam. Unless you're an expert in stuff like this, make sure you've got a professional on speed dial. We're not accountants and we can't help you with this — we're just letting you know it's an option.
Make sure you keep the receipts because if you get audited, the IRS will want to see them. Sadly, if you're moving to look for a job or moving just because, this isn't an option for you.
Move Some Items Yourself
Not everything was designed to be thrown into the back of a truck. Fragile and expensive items should be moved personally by you. This includes things like jewelry, electronics, or anything that could easily break. If you've got a few days of overlap between leases, it's worth taking a few bags or a couple of boxes with you in a cab or with a friend on the subway. It won't be fun transferring at Union Square with a big potted plant, but that $2.75 is much better than a $40 Uber!
Moving some of those items yourself can make a real difference to the time and space taken up in the truck. Remember, most moving companies won't let you ride in the truck for liability and insurance purposes. It's not that we don't want to spend time with you, that's just the way it is!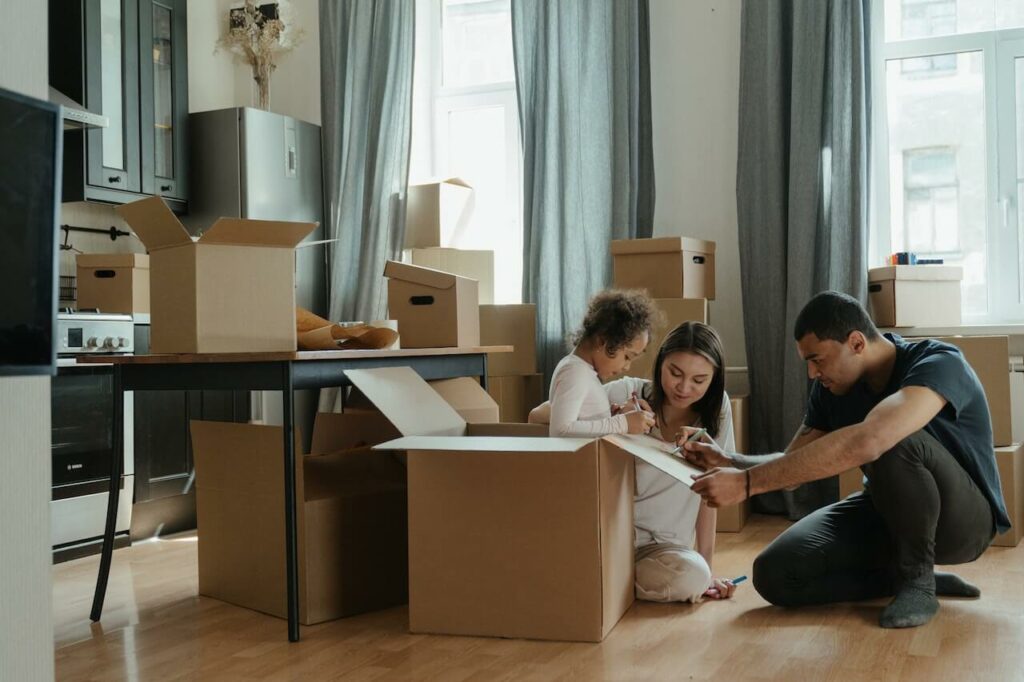 How to Pick the Right Cheap Movers in NYC
Here's the thing about cheap NYC moving companies. Not all of them are going to give you the five-star experience you expect. Sometimes cheap movers in NYC are exactly that: cheap.
However, you don't have to resign yourself to the old you-get-what-you-pay-for adage. With the right amount of research, you can find high-quality NYC moving companies, cheap services and friendly faces.
While we certainly hope you choose us as your go-to moving company, we always tell our clients to look up the competition. Yep, you read that right — that's how confident we are that we're the best cheap movers in NYC!
So while you're doing your research, follow these steps to find the best cheap moving company for you.
Get Quotes From Multiple Movers
Prices for moving change all the time, which is why you'll almost never see a defined pricing list on any moving company's website. It also depends on how much stuff you have, how far you're moving, how many toll bridges we'll need to cross, and many, many more factors. That's why moving companies always provide customized quotes based on the information you provide.
While it may be annoying to fill out those forms multiple times and request quotes from multiple movers, it's well worth the time. It'll help you compare and contrast what you get for your money so you can pick the most cost-efficient option.
Don't shoot for the lowest quote just because you can save a few dollars — quality should always come before cost. Remember, you're entrusting your prized possessions to strangers so make sure they're reliable.
Examine Your Moving Contract
We get it — nobody ever reads the terms and conditions. However, a moving contract is one of those times you should actually read the fine print. It contains important information about your payment, insurance and liability options. For example, what kind of insurance are they offering? Is the moving company taking on liability for accidents? Are you paying a flat rate or an hourly rate? These are all important questions.
In most cases, hourly rates are cheaper, but this assumes there's no unpredictable weather, alternate side parking rules, and traffic jams on the bridges. With any contract, it's also good to look for any hidden or added fees to avoid being overcharged.
Lou and the guys always make sure our contracts are as transparent as possible. We'll tell you upfront what our charges are so that there are never any hidden fees. If you have questions about your contract, don't be shy — just ask us!
Make Sure Movers are Licensed & Insured
Local movers should always have a local license from their local consumer affairs agency (you can look ours up if you don't believe us!). If you need help, we're always on hand to provide you with our licensing details.
We're also fully insured to make sure you're never liable for any mess-ups on our side. You can ask us for a Certificate of Insurance (COI) whenever you want. In New York City, these are especially important because many building managers won't let us move stuff in without one. Be sure to check with your new and your old building whether you need a COI.
Read the Reviews
Yelp and Google are great sources for real reviews from real people. Make sure you read through several pages of reviews (as well as several different ratings) and look at the bigger picture — don't make your decision based on a single bad review, even if it was a recent one.
Reviews are always more valuable than anything we or anyone else can say about a moving company because they come from people who have no skin in the game. If you're looking for a reliable opinion of how a moving company in New York does business, see what your fellow New Yorkers have to say. Trust us, it's worth spending 20 minutes browsing the reviews.
Check out what our customers have to say!
The Best Movers at the Best Price
At Lou Moves You, we get it — moving is hard. Finding ways to cut costs and finding reliable cheap movers in NYC isn't easy, but hopefully this article gave you some ideas.
Whether you're a newbie making a big move to the big city, or you're a veteran switching to a different borough, the Lou Moves You team can get it done right at the right price. We're an NYC moving company full of New York natives, and we know the ins and outs of moving around the city.
If you want someone who'll hook you up with great prices and funny jokes on moving day, get your free quote today.