You've spent weeks getting everything packed and ready to head out on the next journey. Moving day finally arrives and you wake up to see a torrential downpour falling outside the window. This is the day you've been anticipating for so long — it's too late to cancel. You look at your stack of cardboard boxes and fear the soggy journey they're about to endure.
Anyone living in New York will tell you how extreme the weather can be as it moves through each season. And when it comes to snow and rain, moving suddenly gets a lot harder. No matter what time of year you intend on moving, there are certain precautions that you'll need to consider when coordinating your moving day plans. But the reality is: you can't control the weather.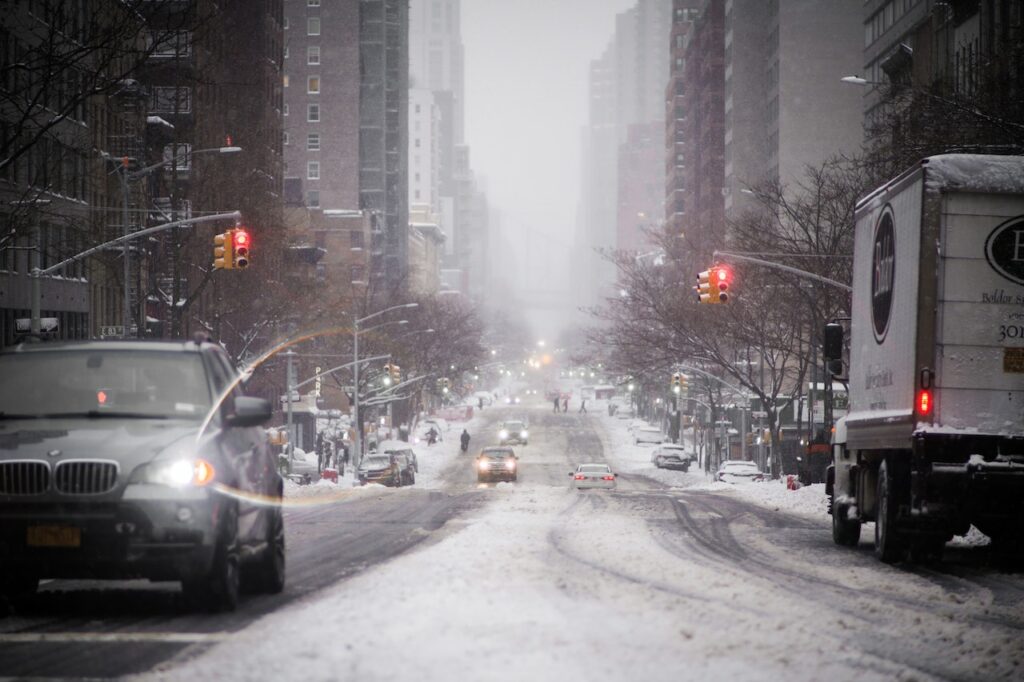 How to Move in the Rain & Snow
If you've checked the forecast and there's a 100% chance that it will be raining on moving day, you may be wondering: do movers move in the rain? You bet! That's what we're here for — to make your big move just a little bit more stressful.
If you've got bad weather coming up on the big day, follow these ten tips for a successful move.
1. Check the Weather Forecast
Monitoring the weather forecast will be one of the best tips on the list. You can't control the weather, but you can plan for an upcoming storm. You may even be able to change your moving day if one of those notorious NYC blizzards is heading your way. At Lou Moves You, we do everything we can to work with you if you need to change your moving date. Unfortunately, the weather is also capable of changing at a sudden moment, throwing everyone off. If you know it will be raining on a moving day, it will make the preparation process more successful. The goal is to minimize the risk of your items becoming damaged from the bad weather move.
2. Wrap Items in Plastic
Moving in rain or snow poses a great risk to your items, especially if they're easily damaged by water. Our homes are filled with innovative tech with strict no-water guidelines, sentimental art pieces we've spent years collecting, and expensive clothing we don't wear often enough. Wrapping all of your items that are prone to water damage should be wrapped in plastic to ensure they stay safe and dry. Additionally, wrapping other items like linens, clothing, and fabrics can ensure they remain clean and mold-free.
3. Choose Waterproof Bins
When moving in the rain, a waterproof bin will be your best friend — especially when you rent them from our pretty cool partner Gorilla Bins. Waterproof bins offer peace of mind to carry your items outside and face the elements without the bottom of a soggy cardboard box collapsing. If you decide to purchase instead of rent, waterproof bins offer storage protection for many years, far outlasting cardboard boxes. Don't spend time and money hunting down cardboard boxes you'll never use again — invest in waterproof bins instead.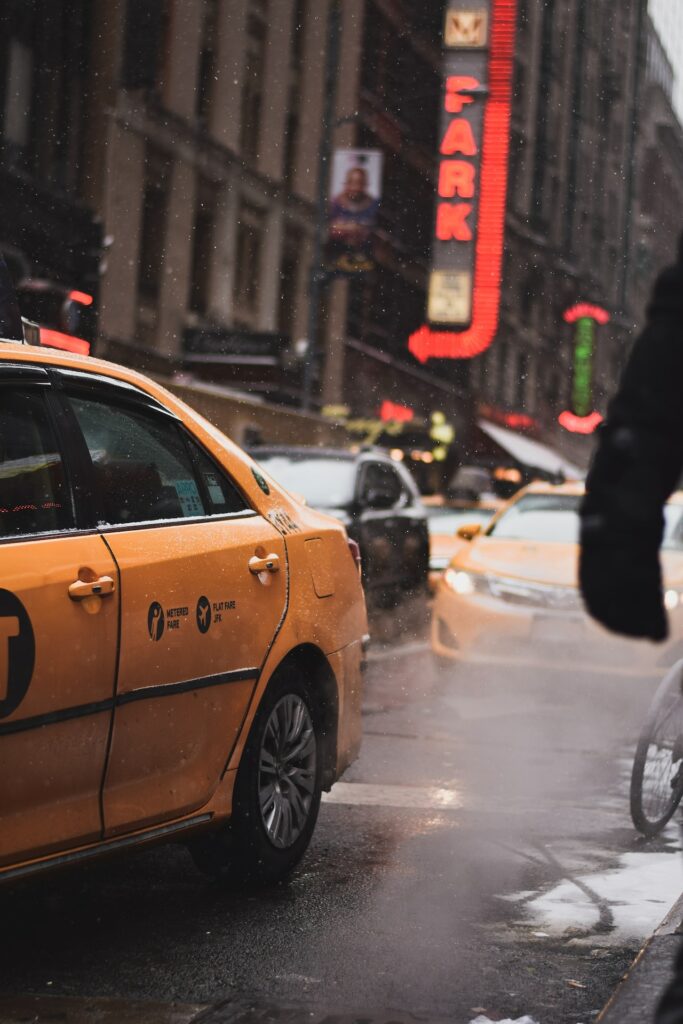 4. Protect Your Floors
Moving is messy work — especially if you're moving in bad weather. Don't invite more issues if you can avoid them first! Keep your home protected by placing mats around the inside to keep the floors clean. While we do our best to wipe our feet and keep things clean, people will be walking in and out and it's nearly impossible not to track mud. Simply lay out plastic over the floor in both occupancies and tape them down. When you're done, simply remove the plastic and voila, your floors will remain spotless!
5. Account for Stairwells
Anybody in New York knows the nightmare of a five-floor walk up with no elevator — now imagine navigating a couch up a slippery staircase. If you find yourself moving in the wet weather, bring towels to wipe the stairs of excess water to minimize any risk of injury or damage to your personal items. Even just walking up a slippery staircase with a box of plates can spell major trouble! This is even more important when moving in the winter — you may need to salt outdoor stairwells that can quickly become slick with ice.
6. Opt for Insurance
Before the big day comes, take a close inventory of your high-valued items. Not only does a Certificate of Insurance (COI) offer a little extra protection, it's an excellent opportunity to remember all the lovely items you've collected over the years. Plastic wrapping or waterproof bins can't protect items against someone slipping on ice and dropping things. If you want to maximize your moving safety net, consider getting coverage for items that are also expensive to replace. At Lou Moves You, we understand that many apartment buildings require a COI. That's why we make it fast and easy to get insurance for moving day.
7. Plan for Parking
We always recommend moving small boxes and fragile items before your movers arrive to minimize costs and moving time, which means parking will make all the difference when moving in bad weather. The closer the vehicle is to the inside of the old or new locations, the sooner they will be done. Additionally, this will lessen the risk of exposing your personal items when it starts to rain on moving day.
Always ensure your parking spots are legal and permitted, and never assume it's okay to take up designated areas without the proper consent. We get it — parking in New York is a pain, so check out our guide on NYC parking rules to park like a pro.
Move with Lou
One of the best things about living in New York City is the unexpected — except for on moving day. That's why it's always best to hire a team of experienced professionals who can handle anything this crazy city throws at them (and trust us, we've seen it all).
If you're moving in bad weather, give Lou and the guys a call! Whether you're dealing with a spring thunderstorm or moving in the snow banks 4 feet tall, we've got you covered. We're a team of New York natives that know the boroughs inside and out, ensuring you get the fastest and best moving experience. Request a free quote today from the chillest NYC moving company and let Lou Move You — rain or shine.