We talk about moving in New York a lot, but what if you've yet to find your dream apartment? It's no secret that the NYC housing market is competitive, expensive, and moves lightning-fast. Newcomers and veterans alike can feel like finding an apartment in NYC is impossible in today's market if you don't know "a friend of a friend."
Look, we get it, finding an apt in NYC is tough. But New Yorkers are also tough, and it can be done. If you're ready to get yourself your dream home in the city that never sleeps, here's our expert guide on how to find an apartment in NYC.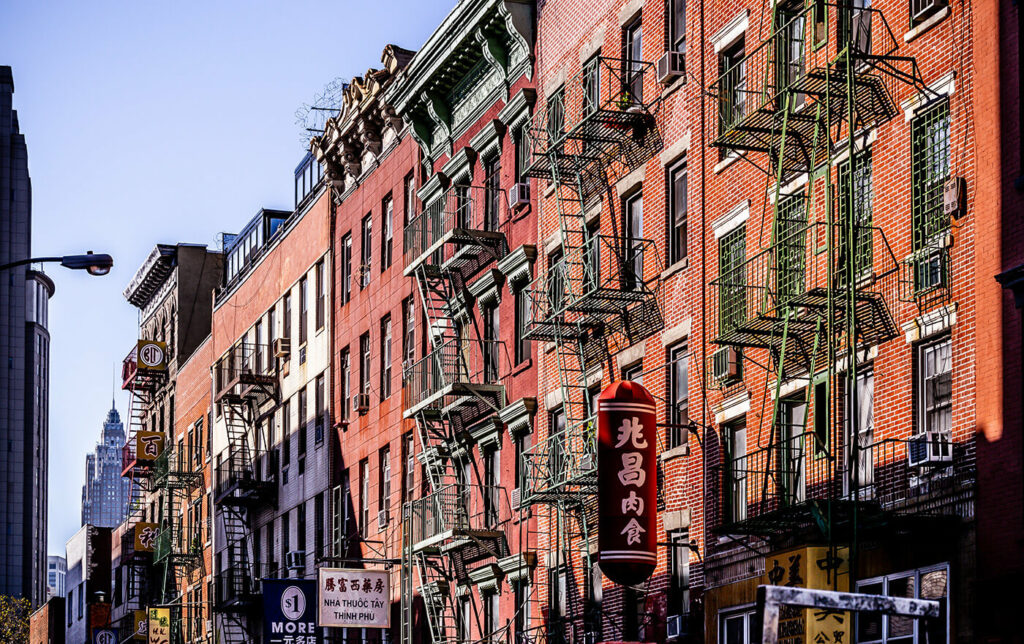 The Complete Guide to Finding an Apartment in NYC
If you're new to the Big Apple, you'll quickly learn that things work a little differently here. Looking for an apartment in NYC comes with different hoops you'll need to jump through (we're lookin' at you broker's fees). But don't worry, it's much less daunting than it sounds. You just need to be prepared with the right tactics to find NYC apartments at the right price.
Pick Your Neighborhood
Before you start looking into how to find an apartment in New York, you need to do some homework first. New York City is full of diverse and unique neighborhoods, and you need to find the one that best suits you. Whether you're looking for the art-filled dive bars of Bushwick, the diverse food scene in Astoria, or the upscale serenity of the Upper East Side, there's a neighborhood for you.
We always tell people that when finding an apartment in New York, this is the most important part. So start your search early, list out your must-haves (proximity to parks, grocery stores, subway stations, etc.), and then you can start to research the different options.
Naturally, you want to find your vibe but you also need to find your price point. The good news is that not all of New York is priced like the famous Village, where even tiny studios can cost over $3,000 a month.
As a general rule of thumb, Manhattan will almost always be the most expensive. If you want to be in the heart of the action, expect to pay more, but if you're willing to explore some of the outlying areas, you'll find that finding apartments in NYC can be surprisingly affordable. Do your research and spend some time figuring out where your vibe and your budget meet.
Set a Strict Budget
The variation in rental prices can make it easy to get carried away. What's another hundred bucks a month to be in a great location, right? Wrong! Trust us, once you've set your budget, stick to it.
With all the other costs of making a life for yourself in the greatest city in the world, those extra dollars a month can make all the difference. After all, you didn't move to New York just to pay rent — you moved to New York to enjoy the city! That means visiting some of the best restaurants and bars in the world, instant access to museums and exclusive events, and much more.
Sounds fun, right? Trust, you don't want to miss out on all this amazing city has to offer. While the city has lots of free events and concerts, there are some paid events that are just too good to miss. That's why setting a strict budget is crucial, and it should take into consideration rent, utilities, living costs, and fun money. Ideally, you'll be able to put some money into that savings account, which means you shouldn't be spending more than a third of your gross monthly income on rent. So skip the second bedroom or the tiny balcony if you need to — that money will be better spent out and about in the city.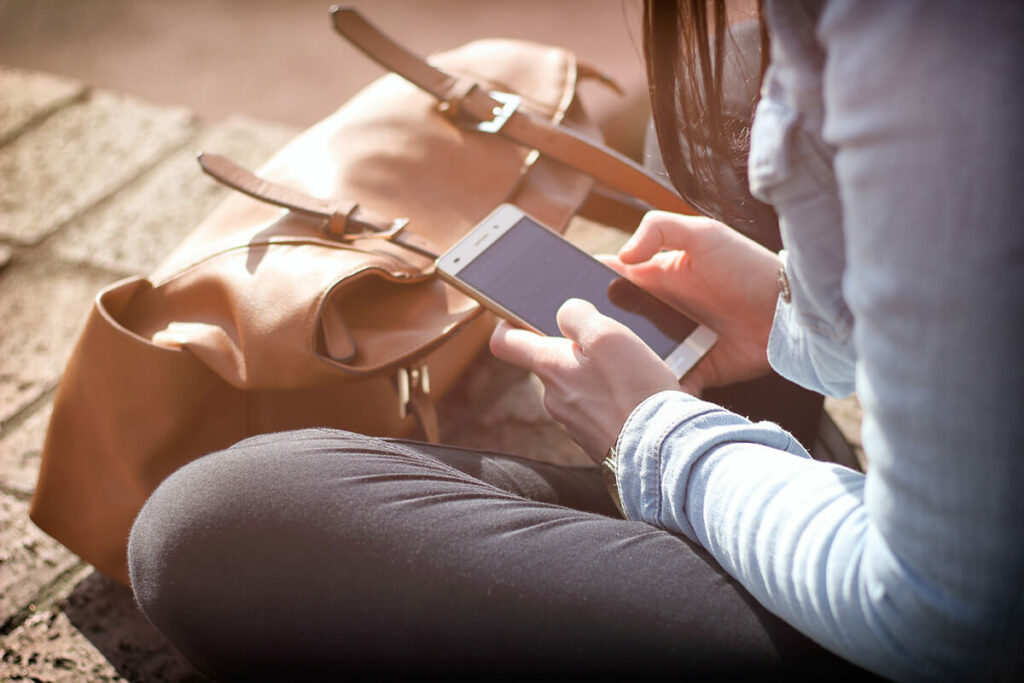 Download the Right Apps
The next step in the process is figuring out where to look for apartments in NYC. Here's a rundown of some of the most popular apps for apartment hunters:
StreetEasy – This is one of the best apps for finding rentals and apartments for sale in the city. StreetEasy is exclusive to New York City only, which means you're getting a dedicated and niche experience. The app allows you to browse listings (a lot even have videos and 3D tours), contact brokers, and schedule viewings. You can also search by "No Fee" apartments, meaning you can filter out apartments that require a broker's fee upon signing.
Zillow – Zillow is a great tool for finding apartments in the city (they also own StreetEasy) because of the sheer volume of listings. Not to mention, they make the process easy. For example, you can fill out your application from the same app, pay the application fee, and communicate directly with the listing owner.
PadMapper – This is a great tool if you're looking to rent as opposed to buy. It's easy to track down apartments via the map, making it easy to search by location if that's your preference. You can also narrow down your results by roommate rentals, short-term sublets, and whole apartment filters.
Nooklyn – If you're looking to get down with the cool kids in Brooklyn, this app is your best friend. Nooklyn has lots of listings throughout the city's most populous borough, comes with great photos, and offers helpful information about the various neighborhoods throughout the famous Kings County.
These are just some of the apps and websites that are great when learning how to find an apartment in NYC. Do a little Googling, and you'll find a whole host of unique resources that will help pinpoint the perfect apartment for you. We recommend trying out multiple platforms to increase your odds of finding the right apartment. After all, not all landlords list their apartments in more than one place.
Attend Open Houses and Schedule Viewings
We can't emphasize this enough: never sign any kind of contract without seeing the apartment in person. Photos can be deceiving, and it's important that you see the place in person before committing. Once you've signed an agreement, you're locked in whether you like it or not.
Take the time to attend open houses and schedule viewings. Many of the apps we listed above will list dates and times of open houses, and they also allow you to communicate with landlords securely through the app so there's no need to exchange personal information till next steps are taken. If you're feeling nervous about going to see apartments alone, bring a friend or partner with a reputable broker.
when renting an apartment? Something might look picture perfect in the photos, but be down the street from loud construction when you get there. Or perhaps the listing left out that the apartment was on a five floor walk-up that smells like mold. These are the kinds of things you won't find out till you get there. That's why no matter how busy your schedule is, it's always worth the time and effort to do a walk-through.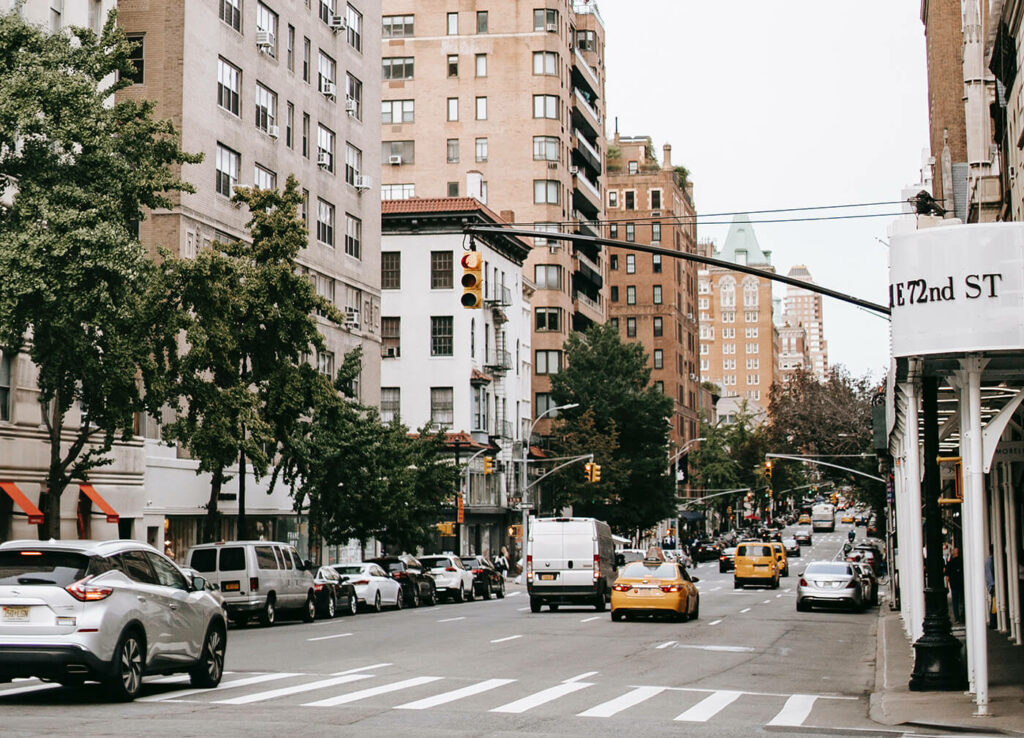 Have Your Documents Ready to Go
New Yorkers never stop moving — try stopping in the middle of a busy 5th Avenue sidewalk if you don't believe us! This fast-paced lifestyle extends to our housing as well. New York rentals are always a hot market. Landlords want tenants now, and they're not willing to wait around for you. One of the biggest tips we can give you is to not only make sure you've got all the required documents ready to go, but that you have them with you at the apartment. Yep, that's right, bring your laptop to the viewing!
While landlords will differ in what they'll require (some might want tax returns or letters of recommendation from previous landlords), there's a list of basics that you'll need no matter what. These include paystubs, bank statements, copies of at least one form of ID, and a good credit history. Another important thing to note about NYC apartments is that most require tenants to make a minimum of 40x the rent (some places require a whopping 80x the rent!), and you'll need to be able to prove you earn that amount consistently.
Show a prospective landlord that you're ready to move in yesterday, so your dream apartment doesn't get swept out from under you. Trust us, there's nothing worse than that feeling of rushing home to send in your application just to learn that someone was faster than you.
Prepare to Pay a Broker's Fee
Broker's fees are the reality of renting in NYC. They can range from as low as 8% all the way to 20%. There's no standard broker fee in New York. It's not uncommon for brokers to charge a whole month's rent or 15% of the annual rent, so it could easily cost a couple of thousand dollars. Unless you find that unicorn apartment with no broker's fee, be prepared to pay up.
So is there a way to find no-fee apartments? You can search apps like StreetEasy and Zumper for no fee apartments, as well as private listings through Craigslist. The reality is you don't have to use a broker to find an apartment in New York. It's a service that landlords use for the hands-off approach, but lucky for us, more and more landlords don't want to pay service fees, so they're listing their own apartments and cutting out the middleman.
Are there any advantages to using a broker in NYC? Good brokers thoroughly vet their listings and many will even take you on tours of apartments based on your search criteria. This makes the apartment hunt a little easier, and you're protected from falling victim to a scam. After all, not just anyone can be a broker in New York — they need to pass exams and possess a license to practice.
Whether the broker fees are worth it is up to you. But if you're new in town and don't want to go through the hassle of dealing with a landlord directly, brokers can be the best way to find apartments in NYC for you.
Let Lou Move You into Your Dream Apartment
If you figured out how to find an apartment in NYC, congrats! But hold off on renting a U-Haul and recruiting friends with pizza and beer. The actual process of moving in New York City is a whole 'nother story. Moving day permissions, movers' insurance, bridge tolls, and ever-changing NYC parking rules are just some of the things you'll have to overcome on moving day.
Let Lou and his team handle the nitty gritty for you. Partner with a team of local New Yorkers who know everything there is to know about moving around the five boroughs.Contact Lou for your free quote and let the chillest movers in NYC do the work for you.